AMAZON TRENDS & CHANGING SHOPPER SEARCHES SINCE 2014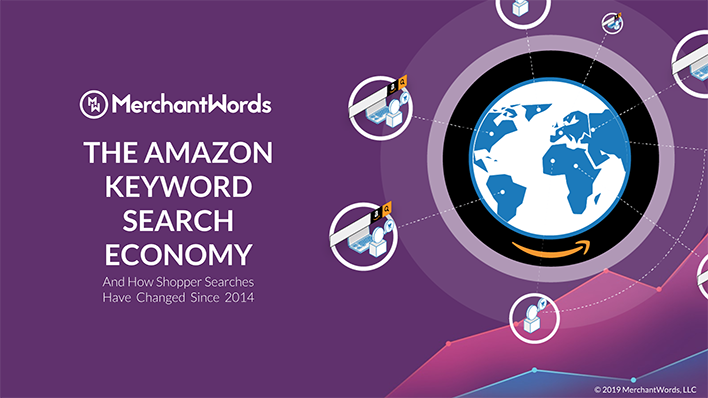 Amazon is an influential part of a customer's shopping journey. No longer considered just a marketplace, Amazon is now a product search engine. Whether you're a seasoned Amazon FBA seller or just starting to sell on Amazon as an individual, this report provides the crucial data and analysis to help you succeed.
Learn how to sell on Amazon more effectively: Our report offers insights on Amazon trends
Our team shares insights on five years' worth of Amazon US keyword search data. We looked at how shopper searches have changed since 2014, as well as current emerging Amazon trends, to help you grow your business.
"The dynamics of the Amazon marketplace provide valuable insights into consumer demand for any product, brand, or location."
Here's a sample of what you'll learn from The Amazon Keyword Search Economy report:
➜ Amazon search terms have purchase intent.
➜ Keywords change. 25-30M new, unique keyword suggestions appear in the Amazon search bar every month.
➜ The types of keyword variations shoppers use in searches provide evidence that Amazon is a thriving product search engine.
➜ Amazon's unique position as a product search engine and marketplace give it the ability to exploit current market trends, fads, and opportunities.
Get the report: