Guest Post by our friends at Payability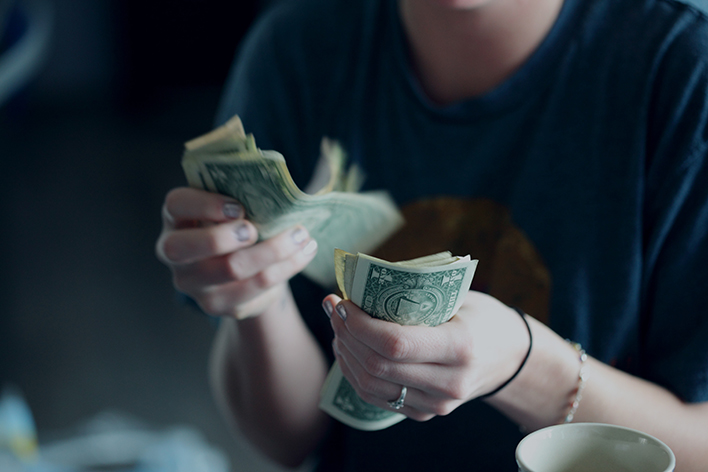 Selling on Amazon can be a lucrative business — assuming, of course, you're able to maintain inventory levels, meet demand, and consistently grow. It's also really easy to fail. If you experience a stockout, you quickly lose sales, SEO rank, and the Buy Box. In some cases, you might even lose your selling privileges.
We want to help make sure you stay in stock and maximize SEO so you can achieve long-term growth. Financing is one strategy to boost growth. Before you head straight to your bank, consider these five things you didn't know about borrowing money:
1. Inventory financing is different than personal debt
First and foremost: inventory (or business) financing is not the same as personal financing. After all, one is designed as a tool to help you make money, while the other, if not used responsibly, could get you into deep financial trouble.
In most cases, you won't even be approved for a business loan unless you can show a lender how it will help your business make more money. With regards to e-commerce, using financing to invest in inventory is a clear way to make money (assuming, of course, you're investing in a proven product). There is a clear ROI here.
This isn't always the case with personal debt, which is often abused in an effort to live beyond your means or stay on top of bills and expenses. With personal financing, you have a higher chance of ending up in a never-ending cycle of debt that only continues to grow. So not only are you not making money, you're losing more of it.
2. Opportunity cost is high
In many cases, the cost of financing is less than the cost of, well, not financing. Think about it. Most e-commerce sellers use financing to invest in inventory so they can turnover product more quickly, meet demand, and make more profit. It's unrealistic to assume your cash flow will be able to keep up. Unless you have another, more reliable source of cash, your chance of experiencing a stockout and all its consequences increases dramatically. Remember, your financing investment should make your business more money than you actually borrowed.
3. Banks may not work with you
Unfortunately, some banks don't understand the e-commerce business model, which means they are most likely not going to approve your application. At the end of the day, they tend to lend very large amounts of money (think $1 million) to established brick-and-mortar businesses. No matter how successful your Amazon business is, they're very likely not going to lend you a five-digit loan so you can bulk up on inventory (even if your sales data proves that it will sell quickly). Plus, their application and review processes are long and tedious (sometimes taking months), taking much more time than you have to wait for a decision and funding.
4. Credit cards are great, but they have limits
If you can pay them off on time, credit cards can be very helpful, but their spending limits only go so far. If you have a hot product, for example, you may sell more or faster than your credit limit will allow — which means you won't be able to place the resupply order you need to continue meeting demand.
5. There are financing solutions designed specifically for Amazon sellers
Fortunately, banks and credit cards aren't your only financing options. In fact, there are financing solutions designed specifically for Amazon sellers like you. Payability is one of them. Here's why they're worth checking out:
Fast, credit-free applications. Get financing as soon as tomorrow without a single credit check. Your account health and sales performance are reviewed to assess your creditworthiness.

Inventory investment options. Instant Advance will let you invest in inventory or other large growth areas. With this solution, they'd buy up to $250,000 in your future receivables at a discount, giving you a large lump sum of cash to buy product in bulk.

Reliable cash flow solutions. Receive your Amazon income one business day after making a sale.

Real-time access to your income. With the Seller Card, you can spend your income as you earn it, including on weekends and holidays, wherever Visa is accepted.
At the end of the day, Payability is designed to help you grow. But don't just take it from us. More than 2,500 marketplace sellers have used Payability to grow their businesses 2.5x faster than their competitors. Take Wild & Gold Distributors, for example, an Amazon seller who grew her business by 50% in one month after her first Instant Advance.
To hear from other sellers like these and to see how you could have a similar success story, visit Payability and get a $200 sign-on bonus.
About the Author
Victoria Sullivan is a Marketing Manager at Payability. She has over eight years of social media, copywriting, and marketing experience. Prior to joining the Payability team, Victoria developed social media content and strategies for top technology brands, such as Skype and Samsung. She holds a degree in Advertising from Syracuse University's S.I. Newhouse School of Public Communications. She can often be found in a yoga class or working on her fashion blog.