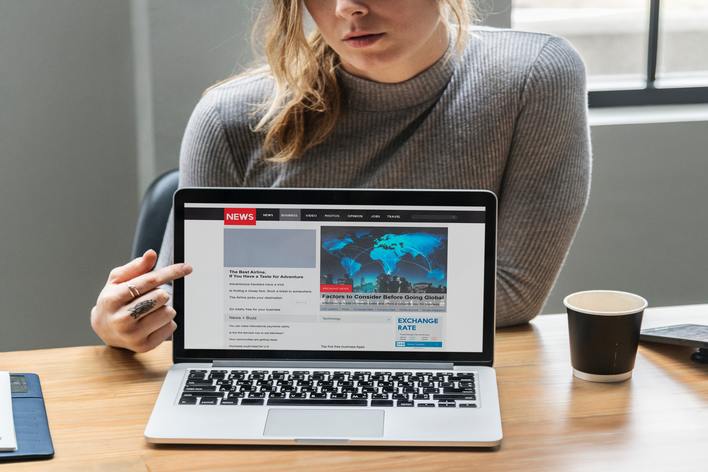 Sometimes when you're busy running your Amazon business, you don't have time to follow all the changes that Amazon is making to their business. No worries! We've been monitoring that for you. Here are a few of the most recent and exciting Amazon announcements, so you remain up-to-date.
Amazon Ending Sales with Small Suppliers
In early March, Amazon abruptly stopped ordering from over a thousand of it's smaller suppliers. The panic ebbed when orders resumed several weeks later. Amazon cited a crackdown on counterfeit goods for the pause. However, it appears that smaller suppliers may be in for permanent withdrawal from Amazon.
While Amazon has yet to confirm this downscale, several factors indicate that this may be where the company is heading. One of the first indications happened this spring. Generally, this is when Amazon reaches out to its vendors and renegotiates terms for the next year; however, this year, many smaller vendors have yet to hear from the e-commerce giant. Amazon also left many vendor management positions vacant, allowing vendors to bypass Amazon's buyers and sell their products directly on the site on their own.
What does this mean for you? As more vendors enter the marketplace, the competition for customer's dollars will be fiercer than ever. Now is a good time for existing sellers to reinforce their Amazon search ranking with updated keywords, PPC campaigns, and stellar customer service; and to solidify relationships with suppliers.
One-Day Shipping
Amazon has, once again, upped their shipping game. While competitors like Walmart and Target have only recently offered two-day shipping, Amazon now provides same day or one-day shipping to 72% of the United States population! With its vast fulfillment network of airplanes, delivery services, and warehouses, it's likely that this number will only increase as the platform continues to grow.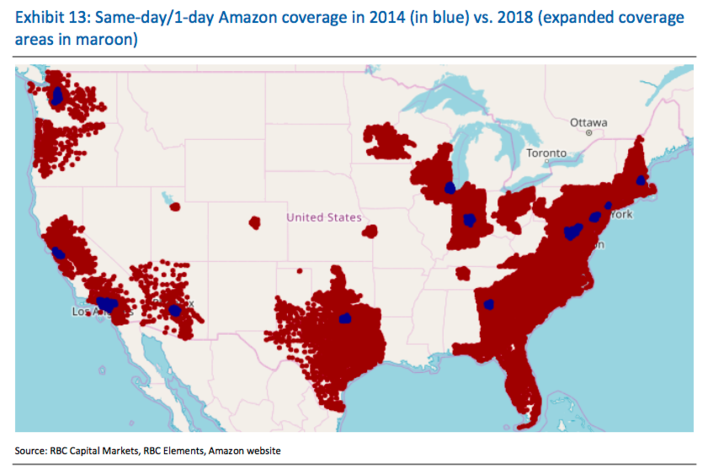 This one-day shipping benefit is likely to increase Prime memberships. It also addresses a challenge many online stores face: a customer's desire to get a product immediately. Sellers that don't already utilize Fulfillment by Amazon (FBA) should consider it. Shoppers are more likely to purchase a product online if it can appear on their doorstep within 24 hours.
Kohl's Accepting Amazon Returns
Amazon is investing in its brick and mortar presence. The most recent strategy is partnering with Kohl's stores nationwide, to make it easier and more convenient to return Amazon products.
Starting in July, customers can forgo the arduous re-packaging, label printing, and trip to the post office in favor of stopping at their neighborhood Kohl's store. No box or return label needed. This expansion of a 2017 pilot program helps to ease the sometimes difficult process of online returns for Amazon customers.
Kohls also benefits from this arrangement. They aim to break the trend of fewer shoppers making their way into brick and mortar stores and change millenials' perception of their brand. Locations that participated in the pilot program increased customer acquisition by 9% at the end of 2018.
In case you missed it...
Amazon's Newest Marketplace
Amazon recently launched in the United Arab Emirates! This marketplace replaces Souq, which the company acquired in 2017.
The UAE marketplace launched with Fulfillment by Amazon but does not yet have Prime Membership available. Currently, this marketplace is open to top sellers from the US and Europe.
New International Selling Plan
Amazon just announced a brand new seller plan. Best suited for international sellers, this plan provides access to North America, Europe, Japan, and India all for the price of a Professional Seller account at $39.99.