Guest Post by Jennifer Kaylo Ruscin
Are you preparing for Prime Day 2021?
If you're already in Vendor or Seller Central, you have already seen notifications from Amazon to get your Prime Day inventory in before the end of this month (May 2021).
So let's chat about how you can prepare now to be sure you rock the pants off Amazon's biggest shopping day!
What is Prime Day?
Well, it's actually not just 1 day, but several days that lead into a week of phenomenal deals.
Prime Day is Amazon's Christmas. Or Super Bowl if you're a sports fan. The majority of revenue for the year comes during those days.
Shoppers expect to find their favorite items on Amazon, plus giftable items, on sale during this time.
I've created a list of 5 Best Practices to Prepare for Prime Day – and these can be done NOW!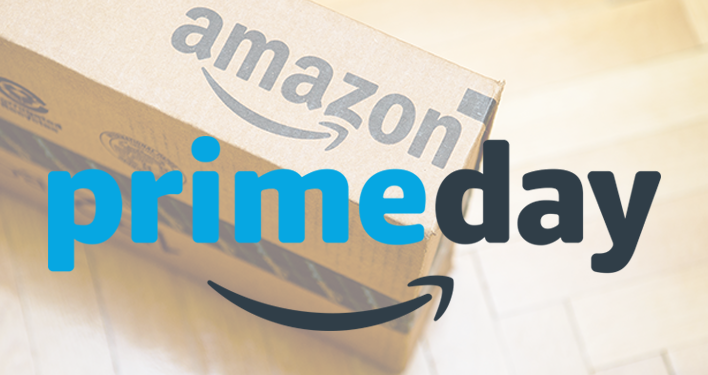 5 Action Steps to take NOW to impact Prime Day 2021
Grow your email list. Install an email capture form on your website to later email blast Prime Day deals.

I've heard online marketers say that for every name on your email marketing list, it equals $1/month. Want an extra million a year? Get 100,000 subscribers (assuming your item is $10). How? Read more here.

Understand who your shoppers actually are by installing Google Analytics onto your website. It will help you attract your ideal customer base, help with conversion on your external social media ads, and will help on Amazon too.

Spruce up your product listings with relevant sales converting keywords by using tools like MerchantWords. Don't forget keywords like "gifts for mom" or "gifts for dad", because shoppers stock up on Prime Day for upcoming holidays.

Update your A+ Content if it's been a while. We want it to feel fresh and relevant.

Lastly, this is a great time to also get into your Storefront and do some housekeeping.
Is it seasonally relevant?
Are all of your current items included?
Are old items deleted?
Have you included a reason to interact and stay in the storefront, like recipes, instructions, and videos? I have one client adding in sewing patterns for her yarn!
And, here's the second list of things to deploy just before Prime Day
Create a Prime Day Storefront banner to direct external traffic to.

Send Prime Day Email reminders out to remind shoppers of your deals.

Offer deep coupon discounts – remember this is the perfect time to capture new customers!

Send a Prime Day email blast to your external email list, driving them back to Amazon.

Sign up for Prime Day Deals and Lightning Deals. As a Prime Day shopper myself last year, I found clicking the "Prime Day Deals" was the easiest way to wade through actual sale items in the search results as I shopped for early Christmas presents. If you're not in this special program, you're going to miss out.
So What About Inventory Levels?
This is a tricky one.
If you've been through Prime Day in the past, you might have an idea of how much inventory to stock up on. I have seen some crazy sales increases, but it totally depends on the category you sell in.
You might plan to double sales on best sellers, then create backup FBM (Fulfillment by Merchant) listings to fulfill from if those go out of stock.
Listing Troubleshooting
If you feel that your listings on Amazon feel stuck, it's probably because the keywords aren't correct.
If you dreamed them up yourself, remember that you're projecting your own perspective and life experience onto Amazon and your listings. Instead, use data.
It's super affordable, actually. Start with MerchantWords. It's easy to use and filled with tons of up-to-date data on shopper search trends.

You can download a CSV of relevant keywords for your category or item, and then use them in your titles, bullets, backend keywords, and manual ads. This should get sales moving quickly.
More Ways to Increase Sales
Check out my free Retail Success Challenge. It's 6 days of emails and a small homework assignment from me to get you closer to your ideal shopper, which of course, increases sales!
ABOUT THE CONTRIBUTOR
Jennifer Kaylo Ruscin has dedicated the last 17 years to serving shoppers in the retail space, both brick and mortar and online, bringing to market innovative products and brands. Today she guides retailers to be the hero and navigate the industry's biggest B2B challenges online and offline. Get in touch at https://www.jenniferkayloruscin.com.