March 06, 2020
Beat The Competition With Our New Digital Shelf Report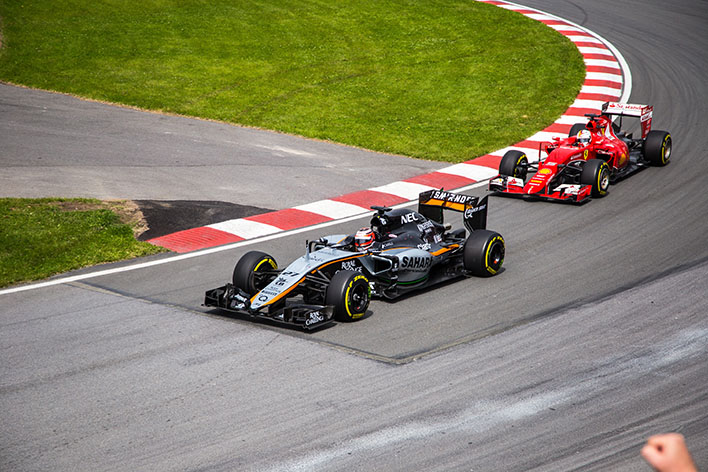 Photo by Jp Valery
Today, we're introducing the latest addition to the MerchantWords suite of Amazon seller tools, our brand new Digital Shelf Competition Report.
What Is The "Digital Shelf"?
Amazon has been talking about its "endless aisle and digital shelf" for several years. In fact, if you type in www.digitalshelf.com you are curiously redirected to an Amazon search results page.
Think about it: when a customer searches on Amazon it is like they are walking into a variety or grocery store. The products that customer sees are all organized by category on Amazon, and by aisle at a physical retail location. When you are in a store you search through shelves to find what you want. The ideal shelf space in a retail store is at "eye-level," since those are the products customers see first.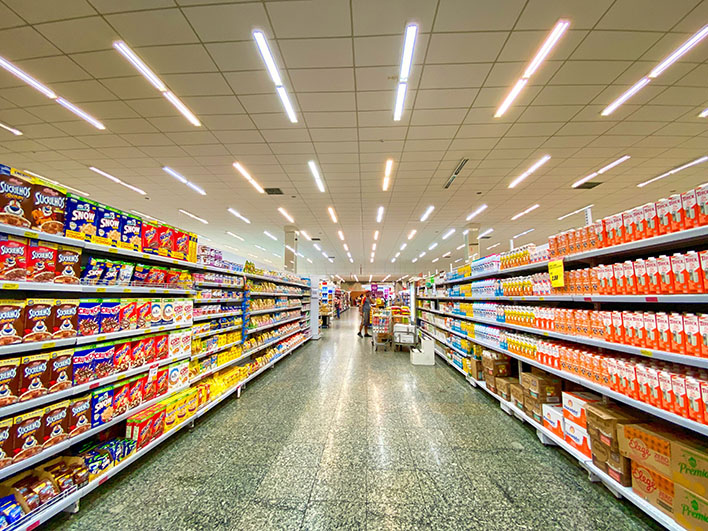 Photo by Nathália Rosa
On Amazon, shoppers use keywords to find exactly what they're looking for, and the ideal "digital shelf" space is on the first page of the search results above the fold. Your product's organic keyword ranking is one of the most important aspects of your product detail page. It helps ensure customers find your listing on the digital shelf when they are searching and ultimately purchase your product.
Over the last few years, MerchantWord built the infrastructure and algorithms to view all of the organic page one search results on Amazon. With access to this data set and our database of close to two billion keywords, we see undiscovered connections and competitors for every product on Amazon's endless digital shelf.
How Can The Digital Shelf Competition Report Help My Business?
MerchantWords brand new Digital Shelf Competition Report helps you see your share of searches on the Amazon US or UK marketplace. You can understand your current market potential, where your ASIN ranks among other Amazon products, all the top-ranking keywords you share, and the most vital component: the keywords your competitors are ranking for that you are missing.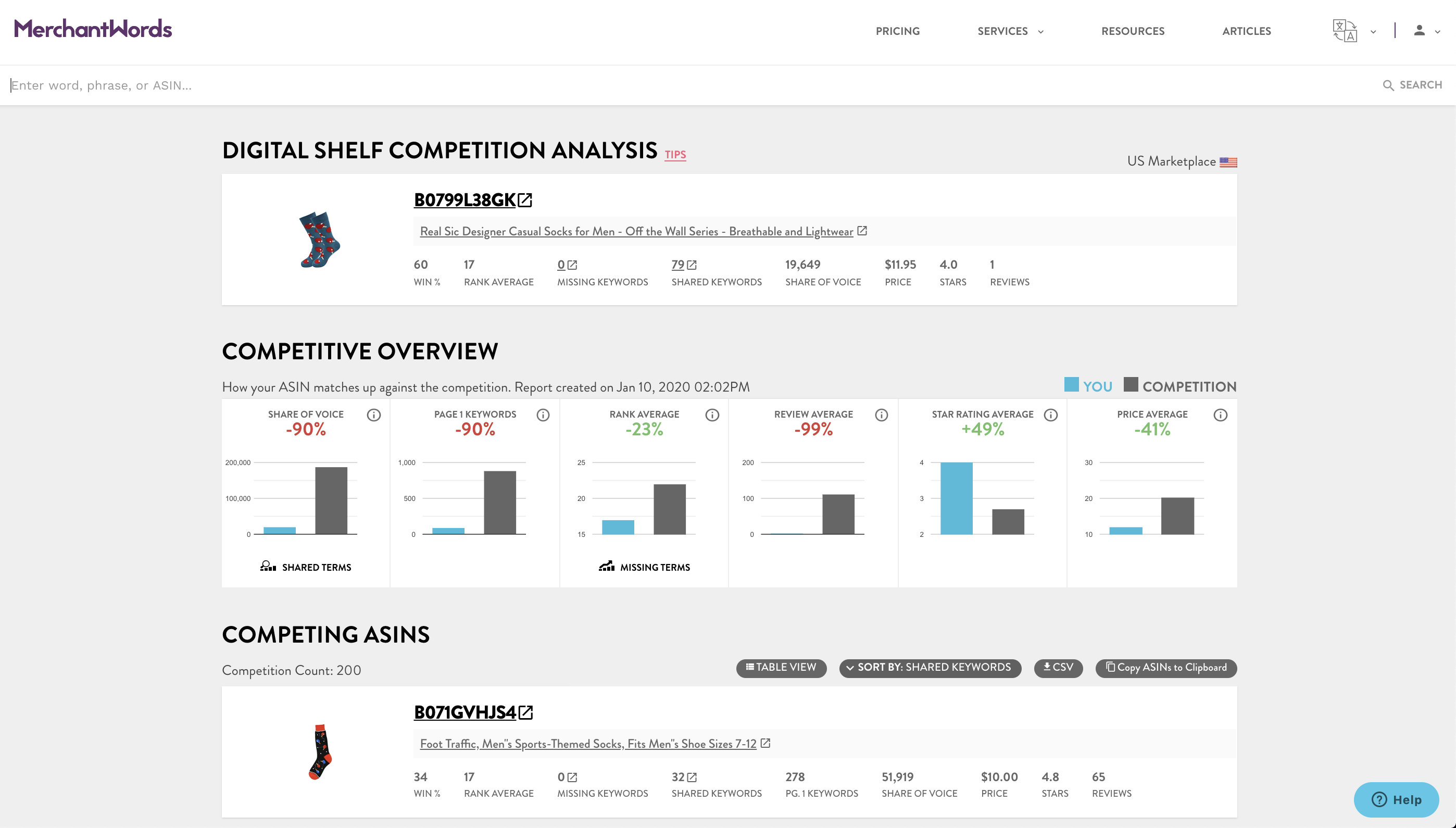 Increase Visibility and Boost Sales
View all the keywords that rank you and your competitors on the first page of search results! Understand what terms to add to your own listing to improve your product visibility and grow your monthly traffic.
Build an Advertising Strategy
Discover what ASINs consistently rank above yours on the search results page and what keywords they are using to stay on the top. With this intel, you can build out product- and keyword-targeted PPC campaigns that work in tandem to crush the competition.
Find a Product Niche or Bundling Opportunity
Identify new and unique keyword opportunities competitors aren't using to describe their products, but potential customers are using to search! The key to success can be a unique market opportunity with high demand but low supply.
Why Choose a Report From MerchantWords?
No other Amazon tool can show you your TOTAL share of search on Amazon like MerchantWords. We know all the keywords customers use every month and the hundreds of millions of products that rank on page one for each of these searches. We help you identify emerging, rapidly increasing, or declining market trends and determine the best way to connect with your customers.
We are The Shopper Search Experts with over seven years of experience in data collection and analysis, so naturally, we are 100% confident our data is the best and most accurate. We consider all Amazon sellers a part of the MerchantWords family, and family always deserves the best.
Generating a Digital Shelf Competition Report from your MerchantWords account takes less than five minutes. There's never been a more efficient way to crunch through billions of data points to effectively grow your business.
So what are you waiting for?
---
DISCOVER, OPTIMIZE, AND GROW YOUR BUSINESS WITH MERCHANTWORDS.