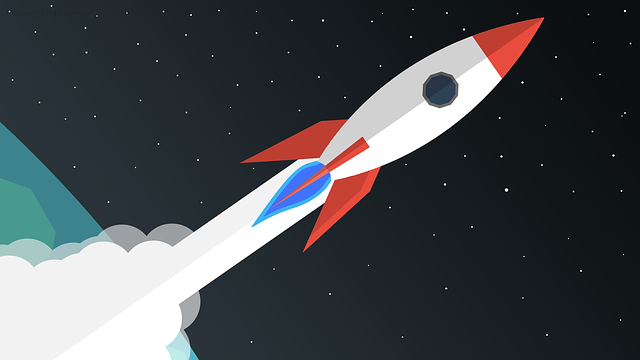 Guest Post by our friends at JudoLaunch
"People are in such a hurry to launch their product or business that they seldom look at marketing from a bird's eye view and they don't create a systematic plan."
– Dave Ramsey, Author and Podcast Host
Are you getting ready to launch a product on Amazon?
Whether you're launching a new product, a variation of an existing product, or re-launching a current product there's a lot riding on a successful launch.
In the pre-launch excitement, there's a whole mess of procedures, variables, and factors to keep organized. Fortunately, the expert team from JudoLaunch is here to assist you in executing a flawless launch by providing a handy checklist of tips to keep in mind. By following this advice, you'll be well on your way to increasing sales and locking down your position on the first page of search results.
What's a Product Launch and Why Should You Do It?
An Amazon product launch is the fastest, easiest method to boost your product's ranking, sales, and reviews. The goal is getting your product on the first page of the search results, which will increase your organic sales.
This is accomplished by offering a discount coupon for a limited time, which is why product launches are also referred to as Amazon product (promotional) giveaways. The lower pricing increases sales and Amazon's algorithm responds by increasing the product ranking.
Launching a product has the following benefits:
1. More product visibility, which can increase organic traffic and sales.
2. A boost in keyword ranking.
3. Growth of your sales velocity and sales history.
4. More authority for your product on Amazon.
5. Greater profits over time.
Now, let's dig into the how...

6 Tips to Prepare for Launch
1. Start with the right product.
A successful product launch starts with the right product. This doesn't just mean a quality product or a product that happens to be in a hot niche - you need to have a product that you know will sell well before you invest time and money into a launch.
Perform a comprehensive opportunity assessment of your product before you launch it. You'll need to perform an objective assessment of the marketplace and what people are buying. Your idea of what a cool product is will not guarantee you the sales that a thoroughly researched product will.
2. Have the right keywords.
Amazon is not just an online marketplace, it's a huge product search engine. Because of this functionality, the core of a successful product launch is having the right keywords.
Keyword research can be a daunting process, but it doesn't have to be! Keyword tools like MerchantWords simplify the process! By inputting the ASIN of the top-selling product in your category, you can generate all the keywords associated with that listing in Amazon search. This can help you find keywords you may not have thought of, along with long and medium tail keywords for listing optimization and advertising.
3. Invest in quality product photos.
Believe it or not, images determine a large percentage of the online purchase decision-making process, so it pays to spend time on high-quality photography.
You can use up to eight images to showcase your product. Here's our fool-proof image formula, in order of presentation:
• Solo shot with a white background
• Solo shot, up close
• Benefits graphic
• Features graphic
• Lifestyle shots (1-2)
• Multi-panel shot (use cases)
• Product specific shots (1-2)
4. Optimize your launch timing.
Remember the tale of Goldilocks and the three bears? She didn't want her porridge too hot or too cold - it had to be just right.
You want your launch timing to be just right too. 8 days is the magic number that will allow you to increase product ranking, sales history, and reviews.
Too short (1-4 days), and you haven't left yourself enough time to make headway.
Too long (10-12 days), and you'll hurt your profits by letting go of too much product at too low a price.
5. Have plenty of stock.
The last thing you want a potential customer to see is the dreaded text: This Product is Temporarily Out of Stock.
Make sure you have plenty of product available. When your product has moved up to the first page of search results after the launch, you'll need to have enough product ready to go to satisfy all those new buyers who will now find your product organically.
6. Optimize your listing.
Make sure your Product Listing is fully optimized for Amazon search, including the title, bullet points, description, photos, back-end keywords, and price.
Another tip is to select your product category so you have the best chance of scoring the Best Seller badge. You ideally want a high popularity and low competition category. The badge will give your product legitimacy, trust, and authority – and that will lead to more sales.
Remember, your listing is the most important element so it's worth taking the time to get it right. Continue to check on this both during and after launching to keep your momentum going.
6 Mistakes to Avoid for Launch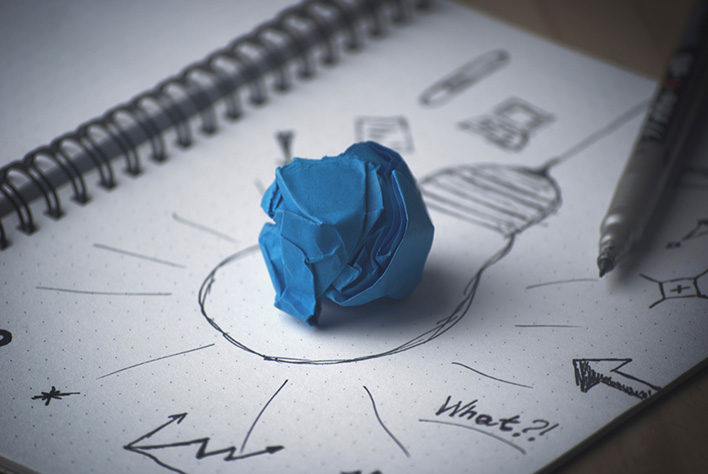 "Your best teacher is your last mistake."
– Ralph Nader
1. Not enough discounted product units.
To rank on the first page for a targeted keyword, you have to match or exceed the sales of the top sellers in the category. Your listing won't make the first page if the number of discounted product units in your launch is smaller than that of your competitors.
Pro Tip: Figure out the number of discounted units the competition is selling and add 5 to that number. This will show Amazon's algorithm that you are one of the big sellers of that product.
2. Keyword and discounted unit imbalance.
If you targeted too many keywords, you can dilute your ranking by creating an imbalance between the number of promotionally priced units and the number of keywords.
It's better to target one well-researched keyword or keyword phrase that has a high search volume and good searchability. Focus your marketing efforts on that keyword, and reap the benefits.
3. Inactive coupon.
Here's a common launch mistake. If you haven't set up your launch correctly your buyers may see this message: The promotional code you entered is for an offer that has not yet begun.
There's a 4-hour window before Amazon activates your coupons when you create a promotion in Seller Central. To eliminate the chance that your coupon codes will be inactive when customers are trying to purchase your product, input your launch after the 4-hour window.
Pro Tip: To be on the safe side, test your coupons an hour before your launch begins.
4. Wrong launch price.
Your launch price needs to be in the correct range for an effective promotion. The data indicates that 90% off retail is the sweet spot.
If you've priced too low, you may hurt your bottom line. If you've priced too high, you won't move enough units to get the results you want from a successful launch.
Research your category, competition, and product carefully to set a winning price for your launch.
5. Maximum order quantity left blank.
A mistake here could put your company out of business. For each SKU your coupon promotion applies to, always set the Max Order Quantity to 1. If you don't (by leaving it blank or inputting a high number for some reason), a customer could buy all your units at the promotional price and leave you out of stock, out of profits - and out of the game for good.
6. Going it alone.
If you're a first-time seller, this is especially for you - but even veterans of the Amazon jungle can find something useful here.
A sure-fire way to level up your launch plan and ensure success is by consulting an Amazon selling coach. Having a combination of an accountability partner and mentor to offer personalized recommendations and tips on navigating the marketplace and choosing products and launch strategies is a winning technique used by the best to become the best.
Don't go it alone, ask for help for someone with experience. This will help you get the results you want without making mistakes along the way.
You also may consider an Amazon Product Launch Service such as JudoLaunch to handle everything for you. They're happy to offer a free consultation call if you have any questions or need help.
Remember, the goal of an Amazon Product launch is to continue to convert post-launch via organic sales and increased ranking, so stay on top of your items, fix your mistakes, and you'll be ahead of the game.
READY - SET - LAUNCH!