Over the years we've seen how much you love downloading CSVs of Amazon shopper searches.
We also learned that you edit, deduplicate, and organize your data after you download it.

Today we're releasing a NEW tool that helps with that extra step, but we're doing things a bit differently.

THE OLD WAY:
Do all your research.

Download and compile a bunch of lists.

Then, copy and paste a huge list into a web form and click a bunch of buttons to output a list of usable keywords.

THE NEW WAY: Edit and clean as you go. And as an added bonus, track your keywords!
After you type in a search on MerchantWords, look for the "ACTIONS" button on any search table. Then click on "Analyze This Page" to launch our new editing tool, Keyword Explorer.
This tool works across all our keyword research tools: Classic Search, ASIN Plus, Emerging Trends, Page 1 Products, and Digital Shelf.
Keyword Explorer scans the search results for any page. It shows you the seed terms, top modifying terms, and longtail phrases ranked by frequency and strength.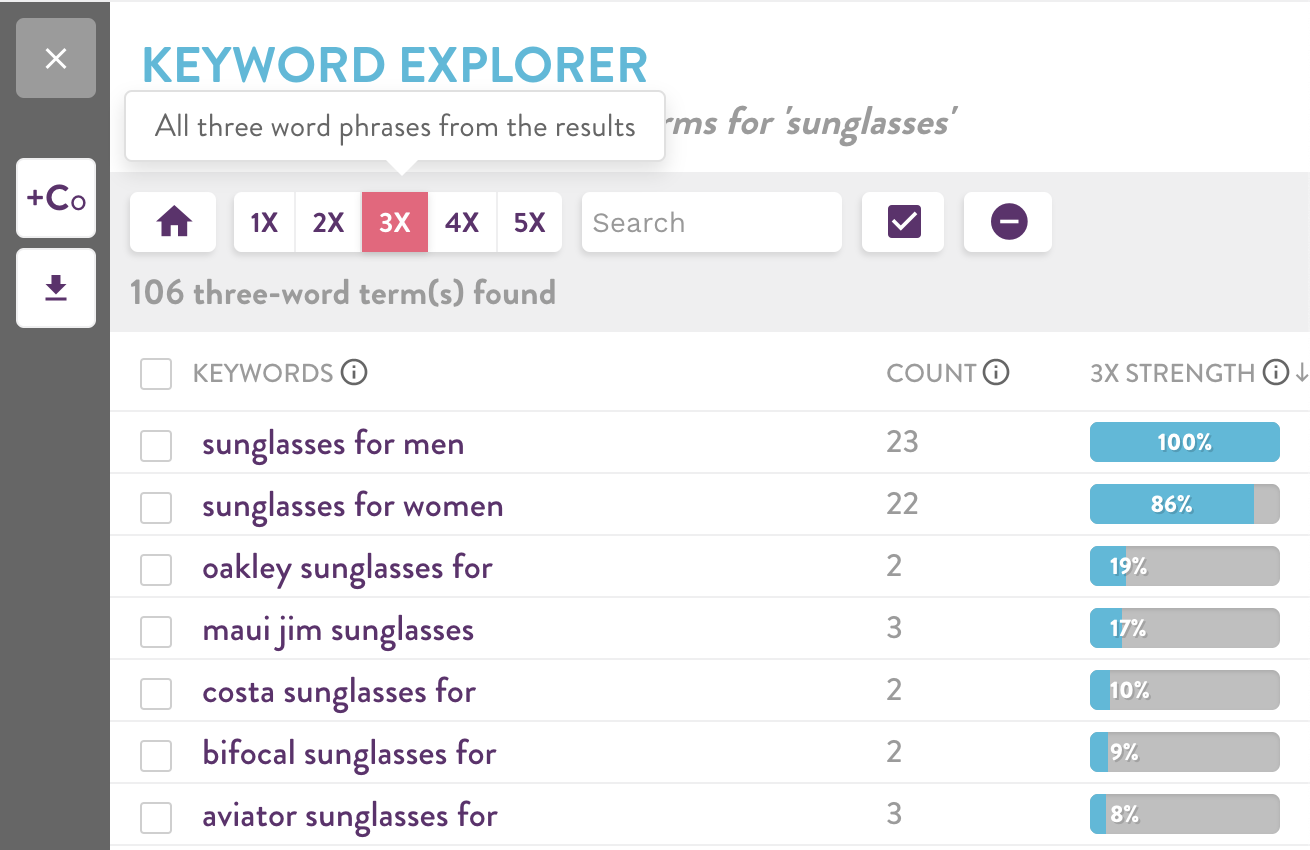 Keep only the keywords you need and filter results by excluding the ones you don't.
When it's time to export your final list, deduplicate the list with one click.
Save keywords to a Collection to track the search volume changes from month-to-month, copy the keywords to paste directly into Amazon, or download the data for future analysis.
Pro-Tip: Find the best keywords from your competitor's product titles by using Keyword Explorer in our Page 1 Products tool. You're welcome.
---
DISCOVER, OPTIMIZE, AND GROW YOUR BUSINESS WITH MERCHANTWORDS