Ever hear the saying, "What goes around comes around?" Most of the time that's in reference to how you treat other people, but the same could be said for fashion!
In the last few years, we've seen multiple fashion trends from the 80s and 90s come back into style. Chokers, mom jeans, track pants, and one-piece bathing suits are making a huge splash.
The New York Times and fashion blogs like Man Repeller and Who What Wear have a pulse on the best of these retro trends, and now Amazon shoppers do, too.
The 1980s
It's no surprise that the 80s are a top fashion decade, with various trends such as off-the-shoulder shirts, leg warmers, and white heels making their way back into the spotlight.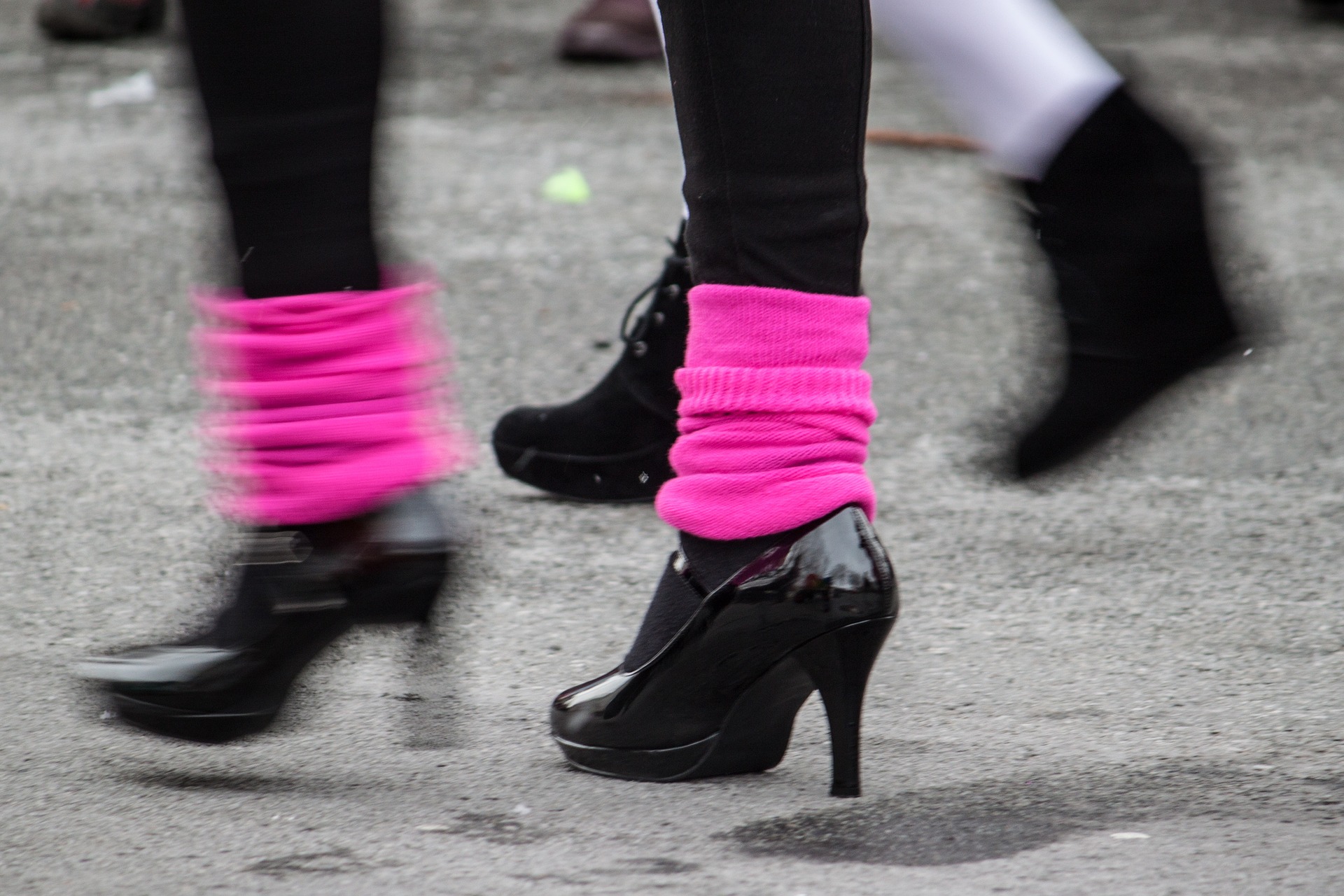 Even neon is back with a bang! In June 2018 there were over 155,000 Amazon searches for neon shirts!
Neon shirt: 155,200

Neon fanny pack: 151,000

Neon leggings: 142,400

Neon sunglasses: 131,100

Neon accessories: 118,200

Neon dress: 113,300
And of course, every neon shirt needs a matching pair of leg warmers. Check out these searches! This fashion accessory isn't limited to women; shoppers are searching for leg warmers for everyone in their family!
Leg warmers: 202,100

Leg warmers for women: 168,300

Leg warmers for men: 106,900

Leg warmers for girls: 74,900

Baby leg warmers: 58,100

Neon leg warmers: 43,400
The 1990s
Ah, the nineties. Back then, new technology like cable television and the World Wide Web spread grunge, the rave scene, and hip-hop around the world. Those movements inspired fashion trends that are coming back in full force in 2018.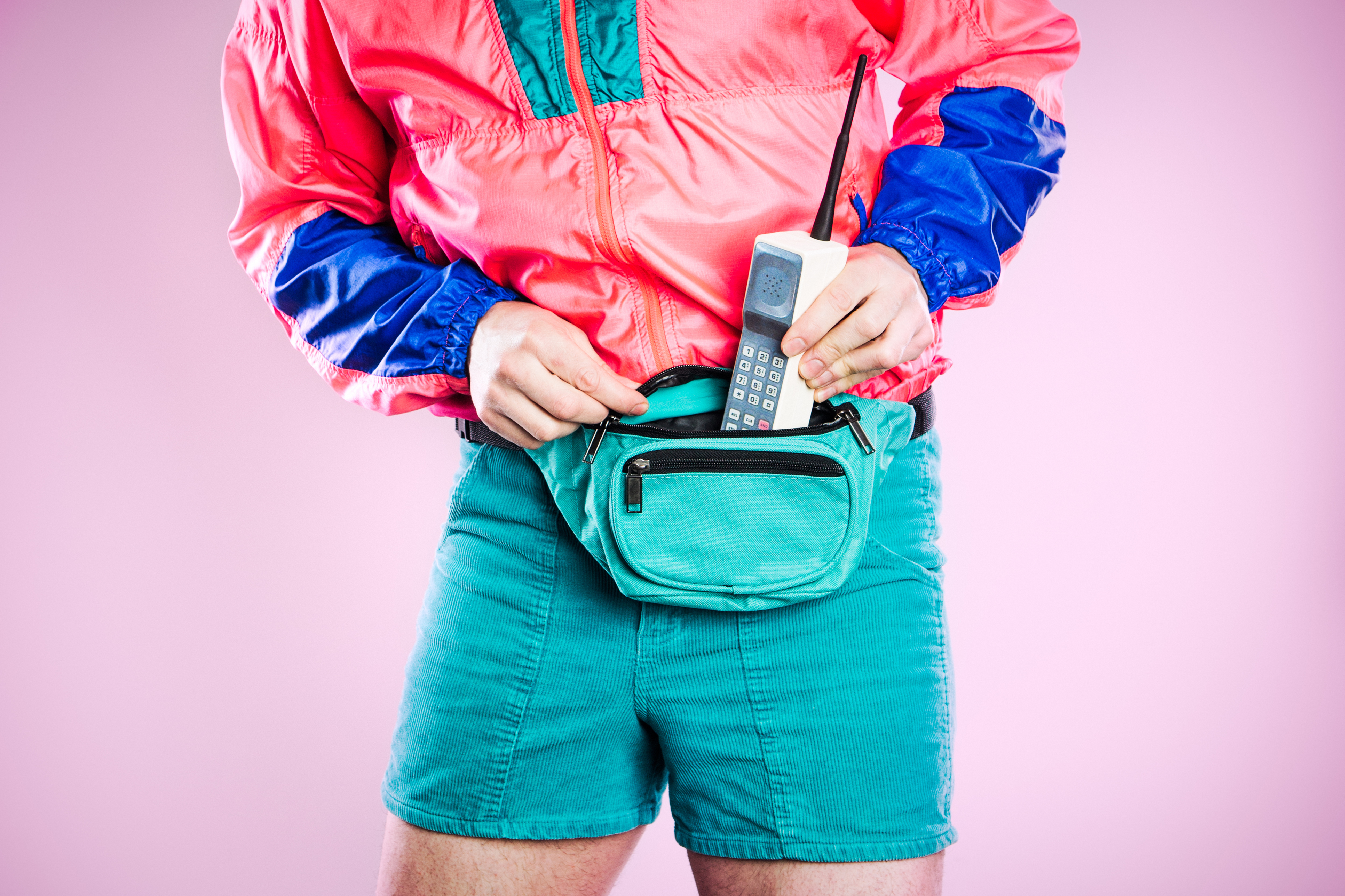 Remember windbreakers? Well if you don't, there are plenty of opportunities to find one on Amazon. Companies like Nike and Kanye West's infamous brand Yeezy are top risers in Amazon search:
Windbreaker: 305,300

Nike windbreaker: 202,300

Windbreaker men: 180,700

Windbreak women: 177,500

Yeezy windbreaker: 83,000

90s windbreaker: 80,500
And the best way to accessorize that windbreaker certainly isn't a backpack or a purse. It's a fanny pack. Yes, that's right. Fanny packs! Did you ever think that they would be a thing again? Me either, yet here we are!
Amazon, Etsy, and eBay are seeing an upward trend in shoppers searching for unique, affordable, and functional fanny packs. And why not? You can use fanny packs for all sorts of events: music festivals, traveling, weekend outings, and even just as an everyday go-to bag.
But did you know about all the names used for a fanny pack these days? Take a look at how folks search for fanny pack on Amazon:
Fanny pack: 792,500

Money belt: 250,200

Fanny pack for men: 236,300

Waist bag: 235,100

Fanny packs for women: 226,700

Hip pack: 189,100

Belt bag: 165,500

Festival fanny pack: 137,000

Hip fanny pack: 27,500

Bumbag for women: 19,500

Bumbag for men: 17,600
This got me thinking: maybe I need a fanny pack when I'm taking my dogs for a walk. Is there a dog walker fanny pack?
So many ways to search
There are so many different ways people search for trendy products on Amazon, and MerchantWords captures them all. In fact, it isn't hard to find a popular product search for each decade. But just because it's popular doesn't mean it's a viable product to sell.
Research your product thoroughly before making any purchases or heading to production. And when writing your listings or choosing the right keywords for your Sponsored ads, keep in mind the many ways potential customers may search for your product.
If you're into fashion or you're just looking for the next trend, keep your eyes on the past because it hardly seems like we're done recycling trends from decades gone by. From what we've seen here at MerchantWords, shoppers prefer neon leggings a little bit more than just your basic pink, so give your customers what they want and you'll have a greater opportunity to be "like totally!" successful.