Chinese New Year (also known as the Lunar New Year or Spring Festival) is one of the most prominent and celebrated holidays in China.
The next Chinese New Year will be celebrated on Tuesday, February 5, 2019.
2019 is the year of the Earth Pig – a year of diligence, kindness, and generosity.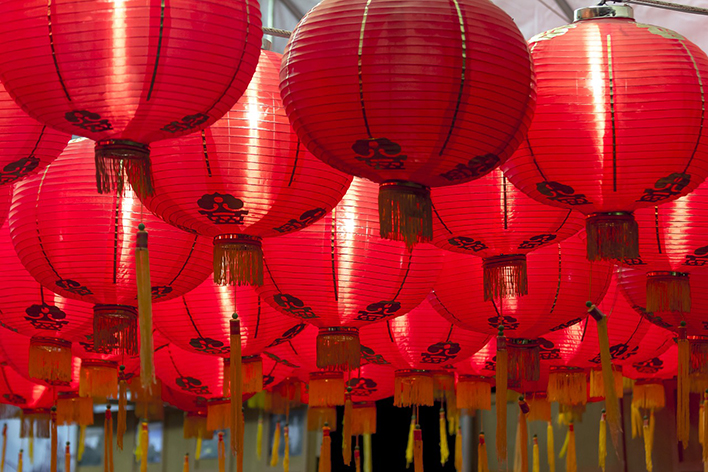 If you source your products from China, it's important to be aware of this significant holiday. While the celebration itself lasts between 7-10 days, all factories in China shut down for approximately one month. This allows workers time to travel home to celebrate with their families.
Here are five tips to help to prepare for the upcoming New Year celebration:
Place your orders no later than December 14.
If you order after this date, your supplier may not have time to manufacture, pack, and ship your product before shutting down for the Chinese New Year holiday. This is especially important for sellers with "springtime" products. Make sure to order these items now so you'll have a full inventory when the weather begins to warm in March.
Here's are some dates to remember:
ASAP: Reach out to your supplier and see when they will be closed for Chinese New Year.
December 10–15: Last chance to place orders that you want to be delivered before holiday closures.
January 21: Factories across mainland China begin closing for the holiday to allow employees time to travel home.
NOTE: These dates are estimates. Please contact your supplier for a more accurate timeline.
While production halts, other factory functions may continue.
Many sales representatives and administrators will remain at work for several days after production has stopped. You may still be able to negotiate prices, fine-tune samples, and get contracts signed.
Most employees will leave a week before the celebration. With New Year 2019 on February 5, the majority of businesses will be officially closed by January 28.
It can take up to a month for normal production to resume.
Chinese New Year is celebrated for a week, but most factories will remain closed for two weeks after the festivities have finished. This will bring the total time that a factory is closed to approximately a month.
The first employees to arrive back (around February 18) will be sales representatives and engineers. You can continue to place orders and work on developing new products, but production will not resume for at least another week. This coming year, most factories will fully re-open around February 25 and be at full operational capacity at or around March 4.
Check product quality after the Chinese New Year.
After the holiday, many factories will be working to catch up on the backlog of orders they received while closed. Sometimes, this rush can result in lower product quality than you have previously received.
The best way to avoid this issue is to order enough inventory to last until about a month and a half after the New Year. However, if this isn't possible, take extra care to check the quality of the merchandise you receive and avoid launching new products directly after the New Year.
It's not just China that celebrates the holiday.
The Lunar New Year is celebrated all over the world. In East and Southeast Asia, Brunei, Indonesia, Laos, Malaysia, North Korea, Singapore, South Korea, and Vietnam all put on festivities. While these countries will have celebrations that can impact your supply chain, usually these closures are much shorter than those in China. You should still check in with your supplier and make any necessary changes to your ordering schedule.
By preparing for Chinese/Lunar New Year, you can minimize the potential negative impacts and ensure that your Amazon business continues to run smoothly.
新年快乐 (Xīnnián kuàilè)
恭喜发财 (Gōngxǐ fācái)
Happy New Year! Wishing you happiness and prosperity!