If you've been selling on Amazon for any amount of time, you've heard about the multitude of seller conferences that occur around the world. While some sellers swear by them, others consider them a waste of time and money.
There's no one right answer that applies to everyone. Just like everything else in entrepreneurship, only you know what's best for your business. But if you're thinking about attending a conference, or you aren't sure if it's the best investment, we put together this infographic with five things to consider before you register.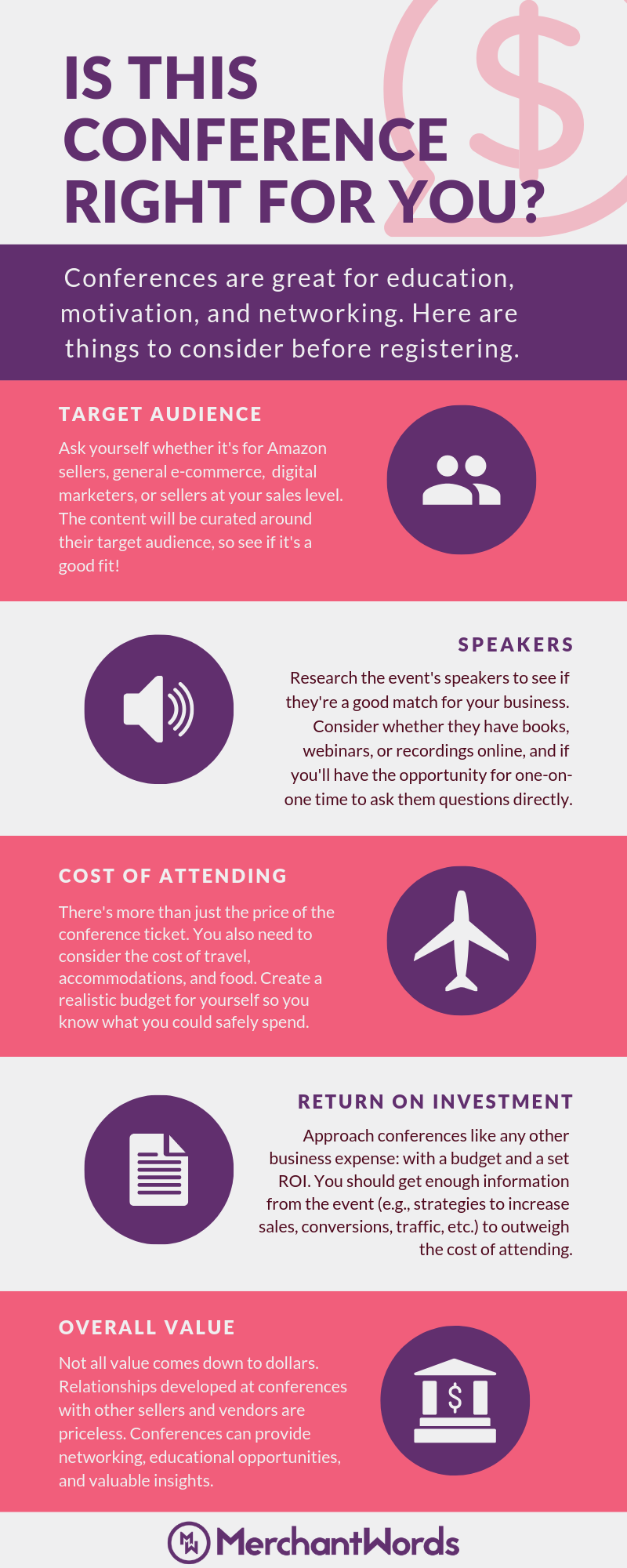 Conferences are one of our favorite things, so we'd go to all of them if we could! We love getting out from behind our computers and interacting with you face-to-face. March 17-19, we'll be attending the Prosper Show in Las Vegas. Planning on coming? Use the code EXIV806300 to save $100 on your ticket and come and say "Hi!"
And, if you can't make it out to Vegas, we hope to see you at one of these upcoming events in the next few months.
We'll be the ones in the purple shirts at:
April 30: Supplier Community "Optimizing eCommerce" Event
June 25-28: RetailX
Hope to see you there!