Recently, we had the opportunity to sit down with Andrew Morgans, the CEO of Marknology, an Amazon marketing agency. We wanted to discover what they're doing to push the boundaries of innovation and improve their work for US Amazon sellers.
Andrew began his career in computer science, but e-commerce quickly caught his attention. Andrew's interest in Amazon started as a way to make extra cash on the side. For a year, Andrew's "side business" grew, and he ranked as one of the top ten e-commerce freelancers on the platform Upwork. A desire for more freedom, both financially and mentally, led Andrew to establish Marknology, a full-service Amazon marketing agency based in Kansas City, Missouri. Andrew and his team of ten Amazon specialists work with medium-to-large brands looking to expand their digital presence from other e-commerce platforms or brick and mortar. While they have clients across the United States, Marknology is working hard to build a local presence and robust e-commerce community in their hometown.
Marknology can help you with almost everything on Amazon. They provide photography, listing optimization, ad optimization, as well as product research and more. To ensure their clients receive high-quality services, Marknology uses a suite of software. They find themselves continually utilizing MerchantWords for keyword data. (Which we love.)
While other sellers might struggle to eke out a profit while battling brand names (and their budgets) on broad, top-of-the-funnel keywords like "t-shirt" and "phone case," Marknology clients pull in the sales. They recently worked with a client in the fitness industry that was looking to add to their Amazon inventory. The Marknology team immediately went to work performing product research and combing through long tail keywords to discover high-demand, low-supply markets. They know finding success on Amazon is about understanding which products to sell and which variation will meet the needs of the current market.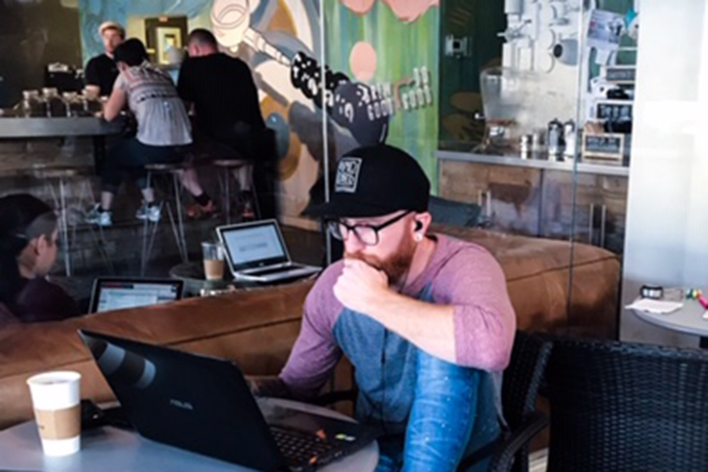 But Marknology isn't done after they identify a new product. There is still keyword research to perform, listings to optimize, and PPC strategies to build. One of their favorite Amazon seller tools that gives them an edge is ASIN Plus, MerchantWords' reverse ASIN tool. ASIN Plus allows Marknology to spy on the competition by showing their team which keywords they're using. With a few clicks, they can compose targeted Sponsored Ad campaigns and identify market trends.
One of the company's primary endeavors is working efficiently rather than quickly. Marknology ensures that their clients are getting high-quality results backed by thorough research and analysis. The desire to learn as much as they can and dive into data isn't surprising. Andrew and Marknology have fostered a culture that encourages curiosity and discovery. Their passion for the unknown pushes them to discover insights about the world around them and the world of Amazon.
Marknology is exceptionally proud of its success, and this has driven them to put together an Amazon seller course. But this isn't just the strategy of one person; it's the method of an entire team who does this 40+ hours a week, 52 weeks a year. Their course provides education and tips from experts in their field — people who know the nuances of Amazon and push their limits each day. You can be a part of Marknology's inaugural Amazon seller course by signing up on their website.
We love hearing how our clients use our data to improve their business and discover new insights! Do you want your company to appear on the MerchantWords blog? Reach out to us at hello@merchantwords.