Are your products "Climate Pledge Friendly"? Amazon has launched a new program to help make it easy for customers in the US and Europe to discover and shop for more sustainable products.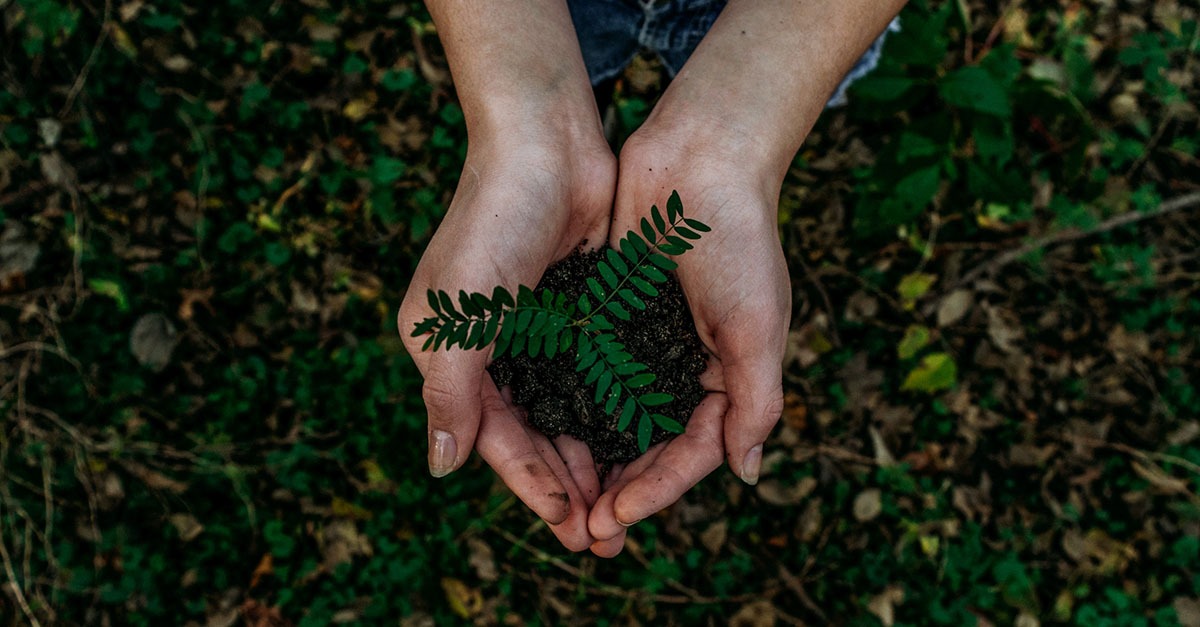 Photo by Noah Buscher
The Climate Pledge is a commitment to meet the Paris Agreement 10 years early. Companies that sign the Climate Pledge agree to be net-zero carbon across their businesses by 2040 – a decade ahead of the Paris Accord's goal of 2050.
New Badge
Customers will now see the Climate Pledge Friendly label when searching for more than 25,000 products in the United States, and more than 40,000 in Europe. This label signifies that these products have one or more of 19 different sustainability certifications that help preserve the environment, such as reducing the carbon footprint of shipments to customers.

Climate Pledge Friendly products can be found in grocery, household, fashion, beauty, office, and electronics, and a range of other categories. These products are clearly labeled in shopping results, have sustainability information on their product page, and are featured in a dedicated section on each Amazon marketplace.
Participating brands in the US include Seventh Generation, Burt's Bees Baby, Honest Company, and HP Inc.
Cif ecorefill and Seventh Generation by Unilever, Faith in Nature, HP Inc., Haglöfs, Esprit, Calida, and Kite Clothing are among the participating brands in Europe.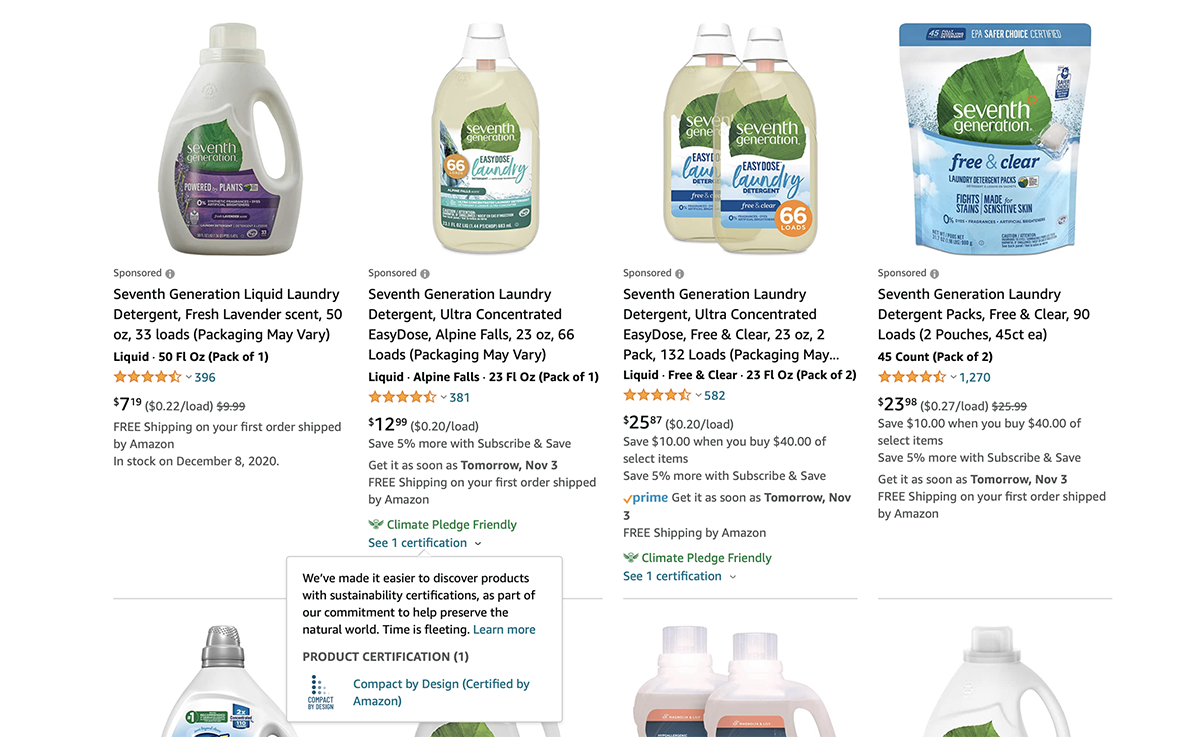 Amazon has partnered with 18 trusted third-party certifications to help customers discover products that are eco-friendly and meet sustainability standards designed to help preserve the environment. Additionally, Amazon has introduced Compact by Design, a new externally-validated certification created by Amazon to identify products that have a more efficient design that requires less packaging and is more efficient to ship.
Want to Obtain Certification?
External Certification: Sellers interested in obtaining certification from one of Amazon's third-party partners should review the list of certifications to determine which best meets your product and sustainability goals. Then you should contact and work with the certification organization to start the process. Once you are certified, Amazon will be updated. You will not need to make any changes to your product data to be included in the Climate Pledge Friendly program.
Compact by Design: To earn Compact by Design certification, a product must have a qualified unit of efficiency, be registered with the Amazon Brand Registry program, and be in an eligible category.
Climate Pledge Friendly is Open to All Sellers
Amazon is committed to making it easier for consumers to discover and purchase Climate Pledge Friendly products.
If your product meets at least one of the certifications it can be eligible to qualify. There is no fee required to participate and participating can help you reach new customers that are looking for eco-friendly and sustainable products.
If you are Brand Registered and currently sell a product that meets one of the certifications but has not been included in the initiative Amazon asks that you contact them via Vendor or Seller Central.
---
DISCOVER, OPTIMIZE, AND GROW YOUR BUSINESS WITH MERCHANTWORDS.