MerchantWords 3.0
We spent much of this year building the technology and data needed to create the next generation of tools for sellers. We're proud to introduce the first of many new features, along with new subscription plans to better match your business. It's another step in our thousand-mile journey to connect buyers and sellers.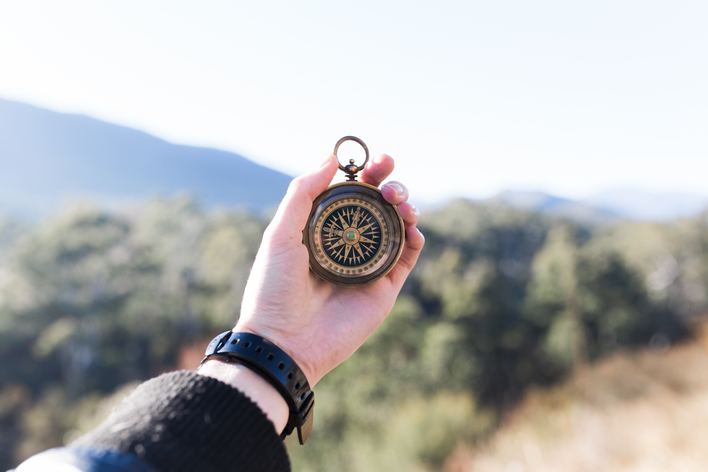 MORE Keywords with Keyword Multiplier
Keyword Multiplier is the best keyword research tool for finding new ways to communicate with your customers. Type in a "seed" or "base" keyword, and get a list of corresponding Amazon keywords from competing ASINs and products. Uncover SEO keywords related to your original search and alternate ways shoppers are describing your product. For example, by searching for "cat bed" you'll get "kitty igloo" among other results! (This tool is currently available for the US and UK markets.)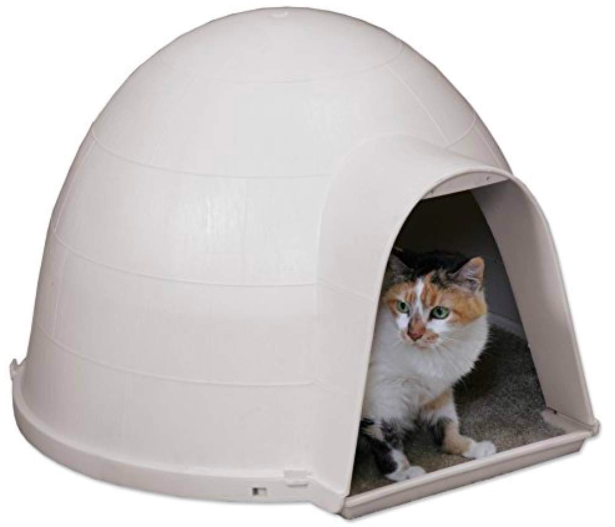 MORE Keyword Collections
They say when you're shopping for a new home, there can never be too much storage. The same is true for keeping all your keyword research safe and sound. With our new plans, you'll have more Keyword Collections and more room than ever to organize your keywords for product research, listing optimization, ad campaigns, and more. With up to 1,000 collections available, you'll have all the storage you could ever want.
MORE Data
You've asked for it, and it's finally here! Now you can spy on competitors in two countries! Access ASIN Data, Page 1 Analysis, and Keyword Multiplier, for the United States AND the United Kingdom. Find new keywords from your competitors to optimize your advertising and marketing campaigns, perform keyword analysis, and keep your thumb on the pulse of the marketplace.
Are you looking to expand across borders but not ready to make the hop across an ocean? We have a plan for that! You can now access regional data with our Gold Plan. Dive into data from North America, Europe, or Asia, depending on your business's needs. See what else you get with the Gold Plan below.
How do I access these new features?
This increased functionality is available through our new plans! Read on to discover the one that's the best fit for your business. Remember that you can always upgrade as your company grows.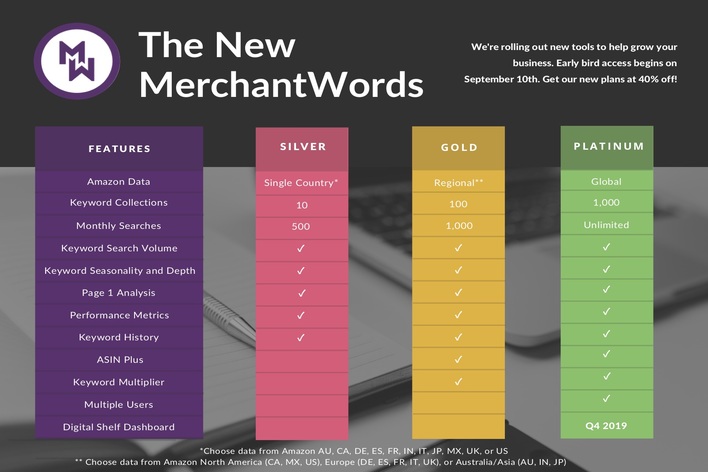 Silver Plan
The Silver Plan is best for sellers that are beginning their Amazon selling journey or currently selling in a single marketplace. You'll have access data from one of eleven Amazon marketplaces in the AU, CA, DE, ES, FR, IN, IT, JP, MX, UK, or US.
Keyword search volume, popularity, seasonality, and one year of search history trends are available for all keywords. Use these features to determine when to source new products and when to amp up your listings and PPC campaigns.
Gold Plan
For experienced sellers and agencies with clients in multiple markets, we have our Gold Plan. Choose between North America (CA, MX, US), Europe (DE, ES, FR, IT, UK) or Australia/Asia (AU, IN, JP). Get access to everything in the Silver plan AND our reverse-ASIN tool, ASIN Plus, and our brand new tool, Keyword Multiplier. Please keep in mind that ASIN Plus and Keyword Multiplier are currently available for the US and UK only at this time. You also get even more Keyword Collections and five times the number of monthly searches.
Platinum Plan
Large brands, retailers, manufacturers, and global agencies are best suited to the Platinum Plan. With this plan, you'll always be on the cutting edge of new tools and keyword data that we release. You get everything included in the Silver and Gold plans, but with 1,000 Keyword Collections, unlimited searches, and the ability to have multiple users using your account simultaneously! You'll also be the first to access our new Digital Shelf Dashboard coming in Q4.
We've just warmed up the engines
In the coming months, we have even more functionality coming to MerchantWords. To stay up-to-date with the latest MerchantWords news, tune into our blog or follow us on Facebook, YouTube, and Instagram. In the meantime, be awesome!