Guest Post by our friends at Mommy Income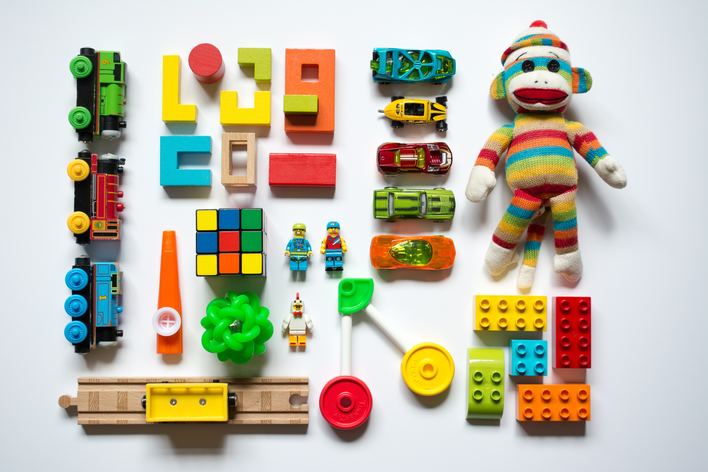 One of the mistakes we see new sellers making leading up to the holidays is focusing all of their research efforts on toys.
Do toys sell well during the holiday season? Absolutely! But so do millions of other products.
Let's put it into perspective. According to an article by The Toy Association, the United States generated $21.6 billion in toy sales for all of 2018. According to a press release from Amazon, Amazon sales during Q4 2018 (October 1 - December 31) hit $72 billion.
What do these statistics show us? While toys are a large market, a much larger percentage of fourth-quarter sales come from non-toy products.
We're here to help you change your mindset for the upcoming holiday selling season and open your eyes to the greater potential to generate profit this year.
Tip #1 Tap Into What You Already Know
If you don't know anything about toys, no worries. You still have a lot of experience when it comes to buying products. Use that knowledge to brainstorm products your customers want by starting with these questions:
How do you celebrate the holidays?

What gifts do you give?

Who do you give gifts to?

What gifts have you received?
Tip # 2 Understanding the Holiday Shopper
People shop more during this time. PERIOD. The season lends itself to gift-giving, festive decorations, and family gatherings. Even 41% of US households who are not currently Amazon Prime members make purchases on Amazon during the holidays. Another reason for the increase in shopping online? Convenience. People are busy and, let's face it, no one wants to find a parking spot at the mall during December. With no time to shop due to all the holiday festivities, they turn to online retailers for convenience, speed, and selection.
Shoppers will also spend more on gifts than at any other time of the year. With people getting into the holiday spirit, they will spare no expense to put a smile on the face of their loved one. The bottom line is there are more people shopping, they spend more money than any other time of year, and the majority are making purchases from Amazon than any other place.
Offering a wide variety of products for sale on Amazon will be the key to holiday selling success. With the fastest growth on Amazon in the Food & Beverage, Apparel & Accessories, Health & Personal Care, and Home Furnishing categories there are no shortages of categories to choose from besides toys.
Tip # 3 Don't Wait to Get Started
If you wait until October 1 to get ready for Q4, you'll be starting off behind. Have you been to stores recently? Halloween merchandise hit the shelves back in July – more than three months before the holiday! Make sure you have products on Amazon's shelves for the planners (people purchasing six or more weeks before a holiday) and the procrastinators (people who are purchasing the week of the event).
Still planning to sell toys? Remember, we're not saying toys aren't lucrative in Q4. They can be, but with the right amount of knowledge and risk. Open your eyes this holiday season and embrace one, or more, of the other categories available for generating sales and increased profit during Q4.
- Kristin & Amy
MommyIncome.com
Whether you're a new seller or an experienced seller looking to add some diversity to your business, Kristin and Amy are passionate about helping other sellers grow and are ready to share their strategies with you.
Don't know what to EXPECT this Q4? Are you overwhelmed with what to buy and where to get it? Access their Q4 Jumpstart Training HERE.