We have added some powerful new filters to Classic Search, Emerging Trends, and ASIN Plus.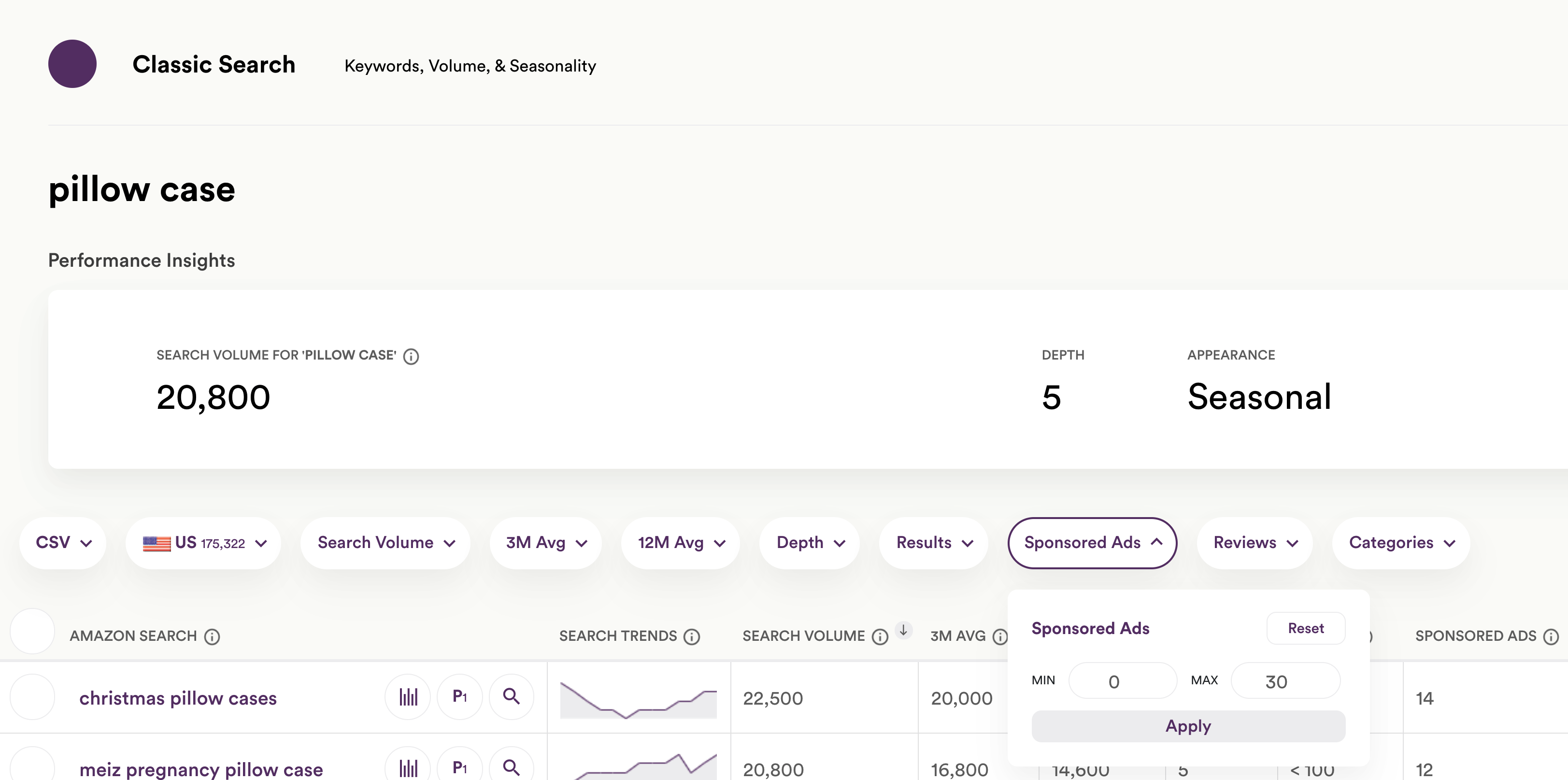 The new filters are simply titled "Reviews", "Results", and "Sponsored Ads". These will help you to filter by reviews on page one, the number of results that show up for a specific keyword, and the amount of sponsored ads showing on Page One of search results.
All three of these filters will help you to find opportunity keywords for your Amazon listings SEO and PPC campaigns and even product opportunities to sell and scale your brand.
A real-life example: As an Amazon seller, I like to filter the "Reviews" filter from about 0 to 4800, the "Results" filter from about 0 to 700, and the "Sponsored Ads" filter from about 0 to 6. This is my starting point to find those gold mine opportunity keywords and products. I then usually refine my searches down based on those numbers and the results I get back from MerchantWords.
These ranges are a good starting point to show me the keywords and products that are not that competitive. The fewer reviews, results, and Sponsored Ads on any Page One means lower competition for those keywords; herein lies an opportunity.
We hope you will take advantage of these filters to fully appreciate the scale of our data set. And as always, we want to hear how you are using our features. Happy hunting!