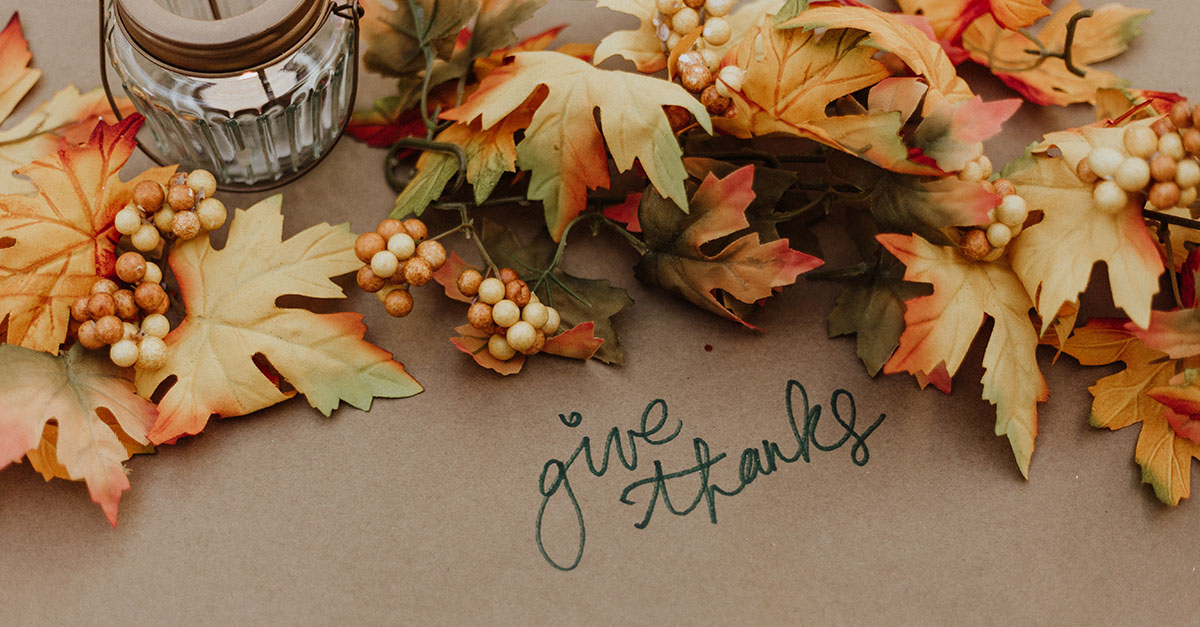 Photo by Priscilla Du Preez
'Tis the season of giving.

Every year, we ask our team members to share the nonprofit organizations and causes that mean the most to them.

Here is our list.
---
The American Cancer Society is a nationwide voluntary health organization dedicated to eliminating cancer. Established in 1913, the society is organized into six geographical regions of both medical and lay volunteers operating in more than 250 Regional offices throughout the United States.
Americares is a non-profit organization dedicated to disaster assistance and global health problems, which provides immediate response to emergency medical needs and supports long-term health care initiatives for people in the United States and around the world.
The Asperger / Autism Network (AANE)
The Asperger / Autism Network provides support, education, and training to people with Asperger Syndrome, Autism / ASD, and similar profiles. They work with individuals, families, and professionals to foster awareness and greater understanding.
Austin Pets Alive! is not your average animal shelter. They pioneer innovative lifesaving programs designed to save the animals most at risk of euthanasia.
Baby2Baby is a nonprofit organization that provides diapers, clothes, and other necessities for children in poverty in the Los Angeles area and in disaster areas across the country.
Convoy of Hope is a nonprofit organization that provides food, supplies, and humanitarian services to impoverished or otherwise needy populations throughout the world.
Delivering Good is a nonprofit organization that unites retailers, manufacturers, foundations, and individuals to support people affected by poverty and tragedy.
Direct Relief is a nonprofit, nonpartisan organization with a stated mission to "improve the health and lives of people affected by poverty or emergency situations by mobilizing and providing essential medical resources needed for their care."
Feeding America is a nationwide network of more than 200 food banks that feed more than 46 million people through food pantries, soup kitchens, shelters, and other community-based agencies.
GlobalGiving provides a global crowdfunding platform for grassroots charitable projects. Since 2002, more than 950,000 donors on GlobalGiving have raised more than $430 million to support more than 24,000 projects in 170 countries.
Habitat for Humanity is a nonprofit organization that helps families build and improve places to call home. They believe affordable housing plays a critical role in strong and stable communities.
Homeboy Industries provides training and support to formerly gang-involved and previously incarcerated men and women, allowing them to redirect their lives and become contributing members of our community.
Since 2002, Judi's House has supported nearly 10,000 youth, ages 3-25, and caregivers, toward their vision that no child should be alone in grief.
The National Multiple Sclerosis Society (NMSS) funds research, provides education, and sponsors services that help people with multiple sclerosis and their families.
Each year the One Voice LA Holiday Food Program provides Christmas food baskets, toys, and books to 2,500 families (12,500 people) living in poverty in the Los Angeles area.
The Pablove Foundation is a US pediatric cancer nonprofit organization whose mission is to "help kids with cancer live – a love-filled life today, and a cancer-free life tomorrow."
The Purpose of the Retail Orphan Initiative (RetailROI) is to raise awareness and provide real solutions for more than 400 million vulnerable children worldwide.
Toys for Tots is a program run by the United States Marine Corps Reserve which distributes toys to children whose parents cannot afford to buy them gifts for Christmas.
World Central Kitchen is a non-profit, non-governmental organization founded by chef José Andrés devoted to providing meals in the wake of natural and man-made disasters.
Water.org is an American nonprofit developmental aid organization. Their goal is to provide aid to regions of developing countries that do not have access to safe drinking water and sanitation.
---

We wish you all a safe and healthy holiday season.