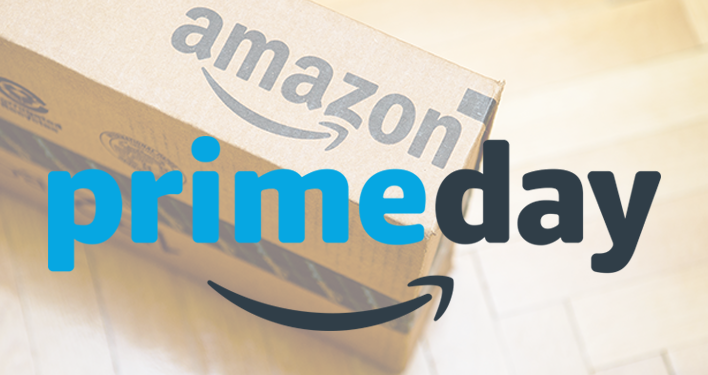 Are you ready for Amazon Prime Day? Even with last year's technical difficulties, Internet Retailer estimates that sales were up almost 74%. While Amazon has yet to announce Prime Day's official 2019 date, many Amazon sellers are beginning to prepare. Typically, this retail event hailed as "Christmas in July" takes place in mid-to late-July. While this year's exact date is uncertain, there's plenty you can do to get ready for the influx of traffic.
Schedule Discounts
Prime Day is first and foremost a sales day. To take full advantage of it, run a promotion for the 36-48 hours when shoppers are flocking to Amazon. Deals can help you increase conversion and win the Buy Box. During Prime Day, we generally see two types of promotions: Lightning Deals and Coupons.
Lightning Deals are time-sensitive discounts on a product. Amazon promotes your deal on their Amazon Deals page or, in this case, on the Prime Day sales page. Lightning Deals, unlike coupons, require a fee and are limited to one per customer. The deal ends when the pre-established time limit (4-12 hours) expires or when your inventory runs out.
Amazon usually requires approximately a month to approve Lightning Deals; however, they've already closed the submission window for Prime Day 2019. That leaves you with another option: coupons.
Coupons, unlike Lightning Deals, are free to Amazon sellers. They're easy to run on multiple ASINs in your inventory. You set coupons to a percentage off or discount on a product's price. While inventory is always a limiting factor, coupons are also limited by budget. Amazon requires that you set a budget (min 100 USD) for each coupon.
For example, let's say you have a $5 off coupon and a budget of $100. Each time your product is purchased, it takes up $5 of your budget. You can sell up to 20 products before Amazon deactivates your coupon.
For Prime Day, we recommend increasing your budget between 20-30% to maintain your discount throughout the entire sales period.
The Prime Day deadline for submitting your coupons is June 15, 2019, so act fast!
Not sure which product to run promotions on? Our Amazon experts recommend the products that account for the top 10-20% of your current sales!
Listing Optimization
If customers can't find your product, it doesn't matter how great your Prime Day Promotion is. Re-optimizing your listing with highly-converting keywords is critical prior to Prime Day. Use MerchantWords' Keyword History Analysis Panel to see which keywords customers are using now and which were highly searched this time last year.
Remember, Amazon considers each aspect of your listing (title, bullet points, description, and backend keywords) separately. Make sure that your high-volume, top-of-the-funnel keywords are in your title. Use your mid-range and long tail keywords in your bullet points and product description. Your backend keywords are for keywords you couldn't fit into other aspects of your description. Consider including spelling variations (lite vs. light, color vs. colour) and other languages in this section.
Using the right keywords is critical to ranking on the search results page. With 70% of Amazon customers never leaving the first page of search results, and the first three products in the search results pulling in 64% of all clicks, you need to be on page one.
Pay-Per-Click Advertising
PPC ads are a great way to get more eyes on your products and can boost your listing's ranking on the search results page. If you aren't currently running ad campaigns but plan on doing so for Prime Dat, begin running test campaigns now. It takes about 2-3 weeks to get results, so you still have time to refine your campaigns.
If you're already running a Sponsored Product campaign on your desired product, there's no need to start from scratch. Look at your advertising reports and see which keywords are driving sales and which keywords aren't. Optimize your PPC campaigns in the coming weeks by increasing your bids on converting keywords and moving non-converting keywords to the Negative Keywords list.
During Prime Day, you'll want to increase your daily budget by a minimum of 10%, with some sellers doubling their ad spend. We recommend looking at your budget and bids before finding a number that will allow your ad to run through the Prime Day in its entirety.
If you're part of the Brand Registry and plan on running Sponsored Brand or Product Display Ads, remember that your deadline to submit them to Amazon is July 1. In the meantime, use the same strategy from Sponsored Products to make sure you're spending money on the right keywords.
Pro Tip: Remember to decrease your daily budget once Prime Day is over.
Inventory
You can't sell a product that you don't have in stock. Make sure to communicate with your supplier to ensure that you have sufficiency inventory. If you're using FBA, the deadline to get your inventory into Amazon's warehouse is June 27. Amazon has stated that sellers saw a 50-100% increase in ad impressions during Prime Day 2017. If each impression resulted in a sale, then you would need twice as much product as usual, to take full advantage of Prime Day traffic!

Finding Success
Although we love dogs here at MerchantWords, we're hoping Prime Day goes more smoothly this year and we don't see them.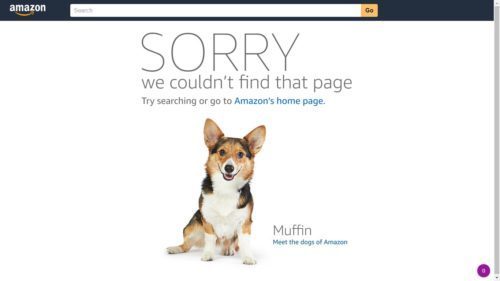 We wish you the best of luck during this year's Prime Day!
We'll keep you updated as Amazon releases more information about when Prime Day will take place and how you can take advantage of this opportunity.