Guest post by our friends at Marketplace SuperHeroes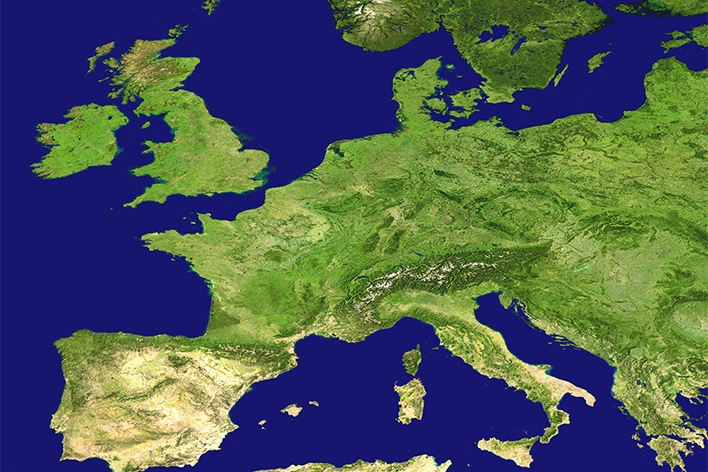 Photo by USGS
When it comes to scaling your eCommerce business on Amazon, very few sellers prefer to expand beyond their 'home' country.
And, chances are high that you most likely started your journey in the United States – after all, it's one of the biggest and best markets to test new products!
While the US marketplace is one of the biggest opportunities to make money on there are other easily accessible ways to increase your business growth without selling 'more' products.
In this short article, we want to share a stress-free way to tap into a phenomenal opportunity of growth for your Amazon business by expanding into Europe.
And sure it sounds intimidating, right? Selling in a foreign country. What about…
All the different tax implications…

All the language barriers, translations, and identifying the best keywords

Plus the many currencies in the European landscape.
We know, it's enough to make any Amazon seller scream...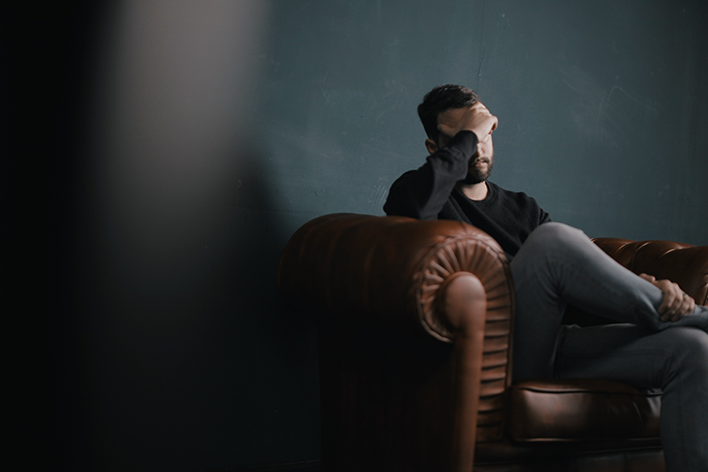 Photo by Nik Shuliahin
But the good news is, it's a lot easier than you might think!
By only selling products in your native country, you're actually limiting your sales and missing out on the potential for business growth – without necessarily selling 'more' products.
Expand With What You Already Have
Yep, you've got the potential to DOUBLE your business by selling your existing products in Europe – which means you can sell them twice as fast!
The Power Of Country Multiplication
If you want to take things to the next level going global is how you do it. Over the years of mastering global expansion at Marketplace SuperHeroes, we've devised a principle called the 'The Rule of 5.'
Here's how it works...
Let's say you have 5 simple products and you sell those 5 products in 5 countries (or Marketplaces).
You then make 5 sales of each product, per day, per country.
And you're looking to make $5 net profit per item.
Do you want to know how much this makes in net profit every single month?
The answer is $18,750 monthly net profit.
That multiplies to $225,000 of yearly net profit.
This is how country multiplication can be the key to growing a phenomenally successful business on Amazon!
And it's WAY simpler than you'd imagine.
Amazon makes it extremely easy for you as a seller to expand into new marketplaces like Europe, thanks to the mechanisms it has already set up, ready for you to plug in and play directly from your Seller Central Account.
But as with every opportunity of this magnitude, there are things you must do and rules that you really should follow to make sure your new European expansion empire is built on solid ground. A Unified European account is a great place to start.
A Unified European Account
The great thing about expansion across Amazon's global marketplaces is that you're not required to set up another Amazon seller account in each of the European countries.
One account and a simple dropdown menu powers them all.
To add further horsepower to that, Amazon's EFN (European Fulfillment Network) allows you to fulfill orders across different countries even if you've only got stock in ONE of Amazon's European fulfillment locations.
And if you use a tool like MerchantWords, you'll easily be able to see insights into how potential customers are searching in each of the Amazon EU marketplaces. This makes it super-simple to know exactly what phrases to use for each country and product listing!
At Marketplace SuperHeroes, we actually have our own consolidated freight company (SuperHero Freight) to help our members ship and replenish without the stress.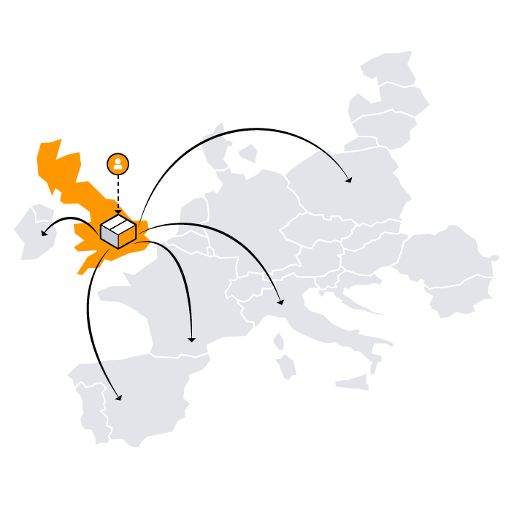 If you have all of your stock in the UK and you get a sale in Germany, Amazon's FBA 'machine' in the UK will dispatch those goods from the UK directly to your German customer just like magic.
As well as that, Amazon also provides all the support to its customers in local languages in relation to the deliveries - which will save you a ton of future headaches!
As you get more advanced and have a better handle on your sales volumes across Europe, you can deploy MCI or Multi-Country Inventory. MCI brings your goods closer to the end-user and also gives you additional seller fulfillment cost savings which will of course fuel more profit back into your business.
One Business Entity.
One New Seller Account.
One Management Area.
One Inward Stock Source.
One Outboard Fulfillment Style.
Over to You
You could call Amazon's European marketplace an open playground.
It's easy to enter and there are fewer FBA or Prime sellers who operate on the platform – which is exactly why you should (if you haven't already) leverage Amazon's pre-built systems and look to expand your business globally and start multiplying your profits now.
Feel free to check out some of the videos over on the Marketplace SuperHeroes YouTube channel where we cover a range of different Amazon strategies just like this to help you further grow your business.
Best of luck with your European expansion!
About the Contributor
Marketplace SuperHeroes teaches anyone how to start an international eCommerce business selling on Amazon. Their goal is to help thousands of people all over the world build a business that enables them to create complete, unparalleled freedom selling products and services that they believe in.
---
DISCOVER, OPTIMIZE, AND GROW YOUR BUSINESS WITH MERCHANTWORDS.