Discover Related Keywords
What are related keywords?
A related keyword is a term or phrase that is closely tied to your primary keyword, usually a synonym or spelling variation. These terms help identify the varieties of phrases customers are using to find similar products.
Keyword Multiplier (Kx) is the best way to uncover synonyms and complementary keywords to expand your SEO reach! Click on Kx on the side toolbar to broaden your primary search results and uncover new keywords.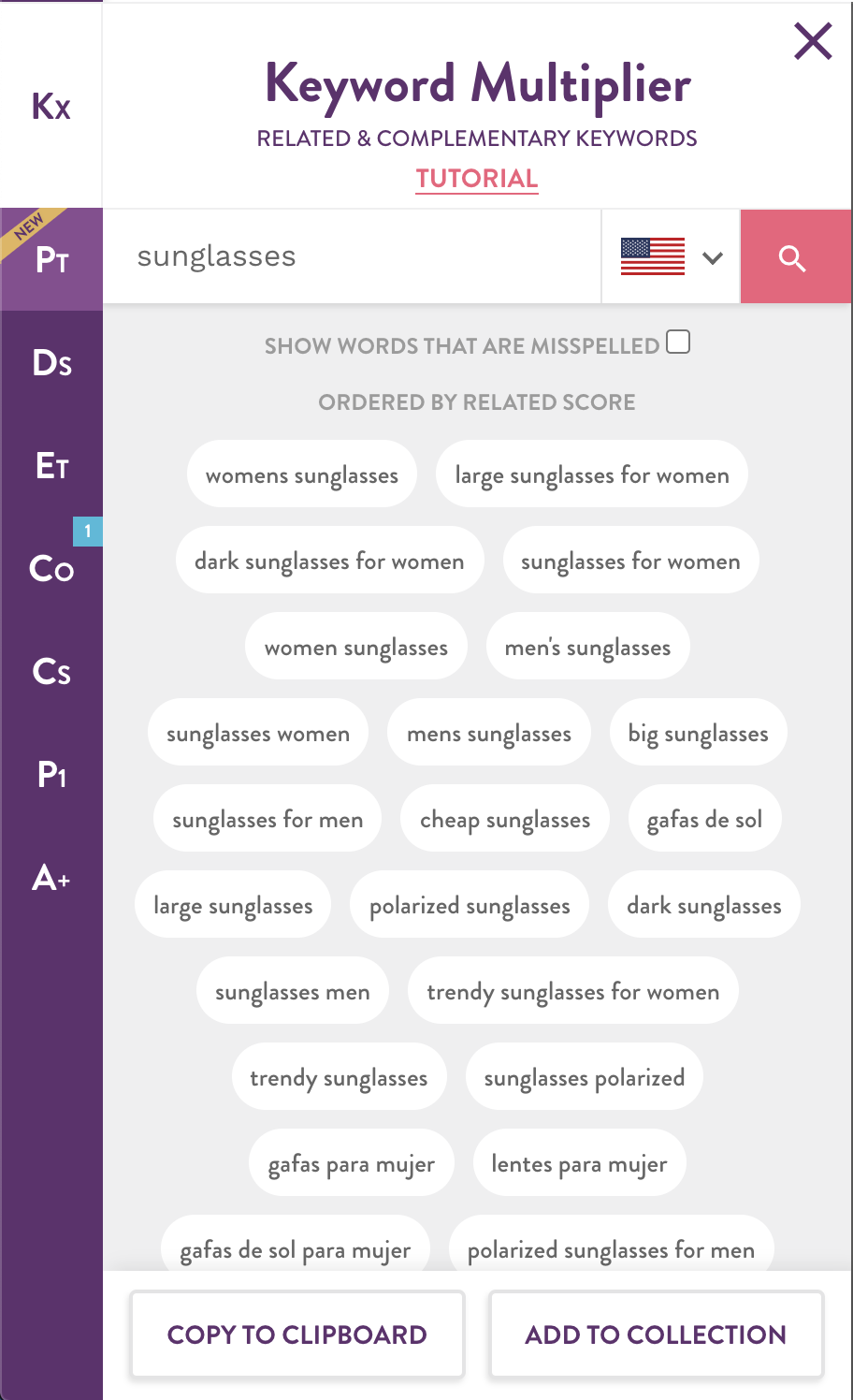 Click on the keyword you're interested in to view it in our Classic Search Tool. From there, you can view search volume and seasonality to ensure it's the right keyword for your product.
You can also begin your research in our Classic Tool and click over to Kx by selecting "SEE RELATED TERMS" to expand your reach.
With the misspellings filter, identify common misspellings that are autocorrected by Amazon, and those that generate unique and relevant search results.
Clicking "COPY TO CLIPBOARD" will copy the list to use anywhere you need Amazon keyword data.
Clicking "ADD TO COLLECTION" allows you to save relevant keywords for SEO or PPC and view search volume for all the terms at once.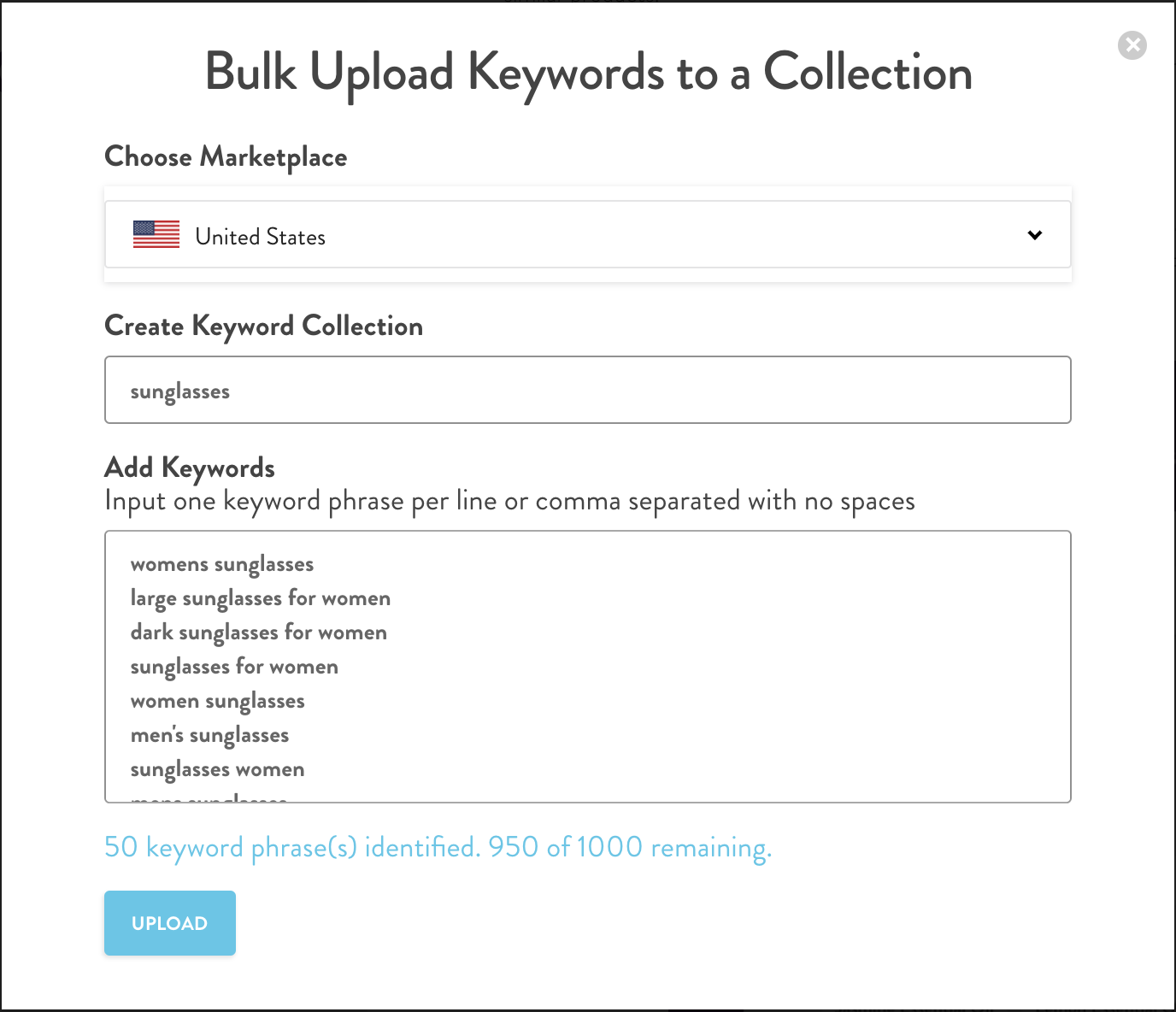 When creating a product listing, related keywords can expand your content and help Amazon's search algorithm better understand, classify, and rank your product detail page. These complementary and alternate keywords can also be used to target other phrases in pay-per-click ads or inspire new product ideas and bundling opportunities.
Use the bar graph to open the Keyword History and Trends Panel for further analysis of the marketplace and live data insights!