7 Tips for FBA Product Research
How to use MerchantWords' tools and shopper search data to discover your next bestseller.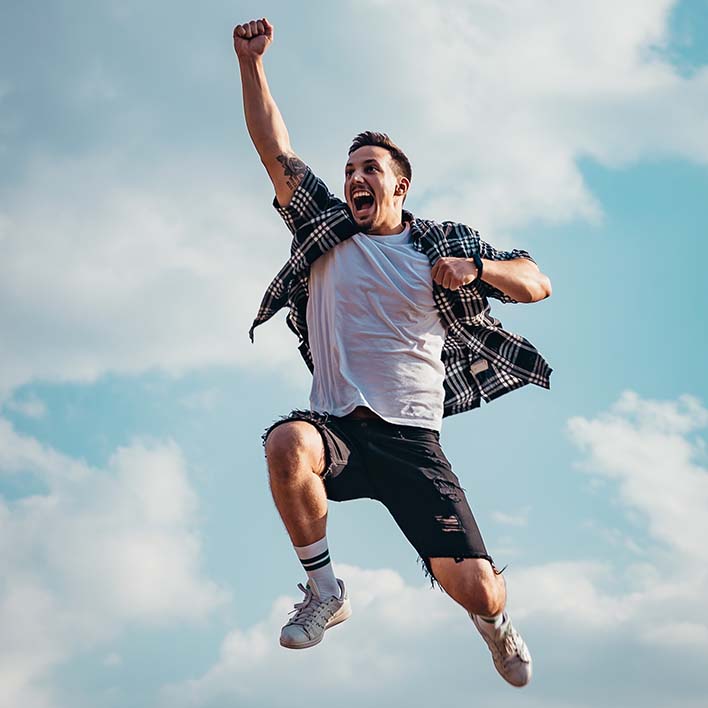 Whether you're brand new to Amazon private label selling or a seasoned retailer, everyone is looking for a profitable niche and winning product to sell on the world's largest marketplace.
Choosing the right product opportunity is crucial for success. Here are some tips to help you make the right decision.
STEP 1: REVIEW PRODUCT DEMAND
Before you select your next product to sell on Amazon, make sure there is enough demand to support your business.
Begin by performing broad keyword research in your chosen market. Think of keywords as roads that lead buyers to your product. The more roads you have, the more traffic you will get.

If you're just starting out and don't have a product idea, you can use "*" search method. Type an asterisk (*) into the MerchantWords search bar to see the top searched Amazon keywords this month sorted from highest to lowest search volume.

Refine this list using the search filters to find that "needle in a haystack" of keywords! You can also see the newest keyword searches on Amazon with our Emerging Trends tool. (This is how Tommy Beringer, our resident Amazon expert, discovers product opportunities for his brand.)

Find at least ten keywords that accurately and commonly describe your product. Think about the use cases for your product and its target audience.

Once you create your list, add up the search volume for these keywords. If the total is greater than 100,000, you have found a product or niche with enough demand to earn a profit.
Pro Tip: Once you have a solid keyword list, run a Digital Shelf report on the top 5 - 10 sellers for the main keyword. Review the relevant keywords in their "Missing Keywords" list. Target these terms in your product detail page and PPC campaigns to rank above the competition when you launch your product.
STEP 2: CHECK OUT AVERAGE PRICING
When considering potential products, price should be a primary consideration. After all, if you can't make a profit, you shouldn't sell the product.
For your main keyword(s), consider an average price between $17 to $50 across all the products on Amazon's first page of search results. We stop at around $50 because anything over that price point will cause a customer to do further research before they purchase. Anything under $50 is usually "impulse buy" territory, especially on Amazon.

This price range also allows for a solid profit margin. Use the rule of thirds: ⅓ goes to production and shipping, ⅓ goes to Amazon fees, and the other ⅓ goes into your pocket.
Pro Tip: Within MerchantWords, you can view pricing by clicking on the "P1: Page 1 Products" button or bar graph icon next to a keyword phrase to launch the Keyword History Analysis Panel. This powerful tool gives you a snapshot of the competition, as well as search trends and history for the product you're considering.
STEP 3: LOOK AT THE COMPETITION
Look for opportunities with high demand, but low competition.
A keyword with low competition is one where none of the listings that show up on the search results for that keyword phrase have over 1,000 reviews, and seven or more listings have under 100 reviews.

Apply this rule to your top 15 keywords.

Also, be sure to look at the results column. The number of results indicates how many products Amazon is showing for a specific keyword. If you see 200 or fewer results for a keyword with a search volume of 10,000 or higher, there may be an opportunity available. Finding a keyword market with a low number of products being offered but high search demand can lead to the land of automatic sales.
Pro Tip: Find these review metrics as well as other live Amazon data points including the average price, star rating, search trends, and more in our Keyword History Analysis Panel and Digital Shelf Report.
STEP 4: DETERMINE SEASONALITY
Most sellers on Amazon look for evergreen products that provide income throughout the year.
While seasonal and holiday items can be very lucrative, we recommend only selling those products if you're an advanced seller.

Seasonal-only products mean that you'll have seasonal-only income. For new sellers, that can be tricky and too inconsistent to sustain, so it's better to start with a product that people are shopping for all year round.
Pro Tip: Determine what keywords (and products) show up on Amazon year-round in the "Appearance" column in our Classic Search tool.
STEP 5: REVIEW STAR RATINGS OF EXISTING PRODUCTS
The reviews on your competitors' products are a source of free market research! Amazon customers know what they want and what they don't want – and this is all reflected in their good and bad reviews.
Read the one, two, and three-star reviews on your competitors' listings and pinpoint the common complaints and issues. This is a gold mine for discovering how you can improve and differentiate your own product from your competition.

Look for keywords with mid-to-high search volumes, but low star ratings to uncover situations where customers are still purchasing a product, even though it's inferior. You'll set yourself apart by fixing these issues in your product.
Pro Tip: Once you've created a superior product, target those competitor ASINs with PPC campaigns.
STEP 6: CREATE VALUE FOR YOUR CUSTOMERS
Creating an undeniable offer will help you stand out and rank above your competition. Bundling, combining highly complementary products in a way that provides both convenience and value to the buyer, is a strategy that can help you build a sustainable business.
Find bundling ideas in the "Missing Keywords" section of a Digital Shelf Report. On the "Missing Keywords" page, sort the data from lowest to highest via the "Relevance" column.

Keywords with a lower percentage of relevance may not be good for your listing or PPC optimization but can be a good source of inspiration for bundles or ways to scale your product line.

Also, check our Page One Products tool to see other products that are showing up on the first page of search results for your main keywords.
Pro Tip: For an even easier way to get started bundling and add more value, offer free content associated with your product. Think about how a buyer would use your product and how you can enhance their experience with more information. For example, if you're selling a kitchen product, you can include a free ebook with recipes; or for a health or fitness product, include a free exercise guide or tips for healthier living. Also look into charities that make sense to your product and incorporate giving back into your business model.
STEP 7: SOURCE YOUR PRODUCT
Once you've completed steps 1-6, it's time to source (and manufacture) your product. We recommend using Global Sources, Alibaba, or 1688. (We only recommend 1688 for advanced sellers).
Find 3-5 manufacturers you like and reach out to each one for a quote and sample.

If they don't respond within 1-2 days or can't communicate in your native language, move on to another manufacturer.

Get one sample from each manufacturer. The price of the sample will seem high. Sometimes they can be over $100. This is normal. Do not negotiate the price of the sample. It will make you look like a rookie. You want to look like a reputable business that is ready to play ball.
Pro Tip: It's okay to go with a trading company in the beginning. They'll be able to do a small Minimum Order Quantity (MOQ) while larger manufacturers may not. Be sure to download WeChat and WhatsApp to communicate with suppliers. You will get a much faster response from these apps than email alone. Efficiency is key when dealing with a country that is in a different time zone.
Remember, these are just guidelines. If you find a product that you believe is viable, but isn't an exact match with our recommendations and criteria, use your judgment; it may make for a fantastic product!
MerchantWords' suite of tools and services helps you find high-ranking keywords, identify trends, spy on competitors, and optimize product listings and advertising campaigns. Find the most profitable keywords in hundreds of millions of real Amazon search terms every month.
Questions? Email us at [email protected]